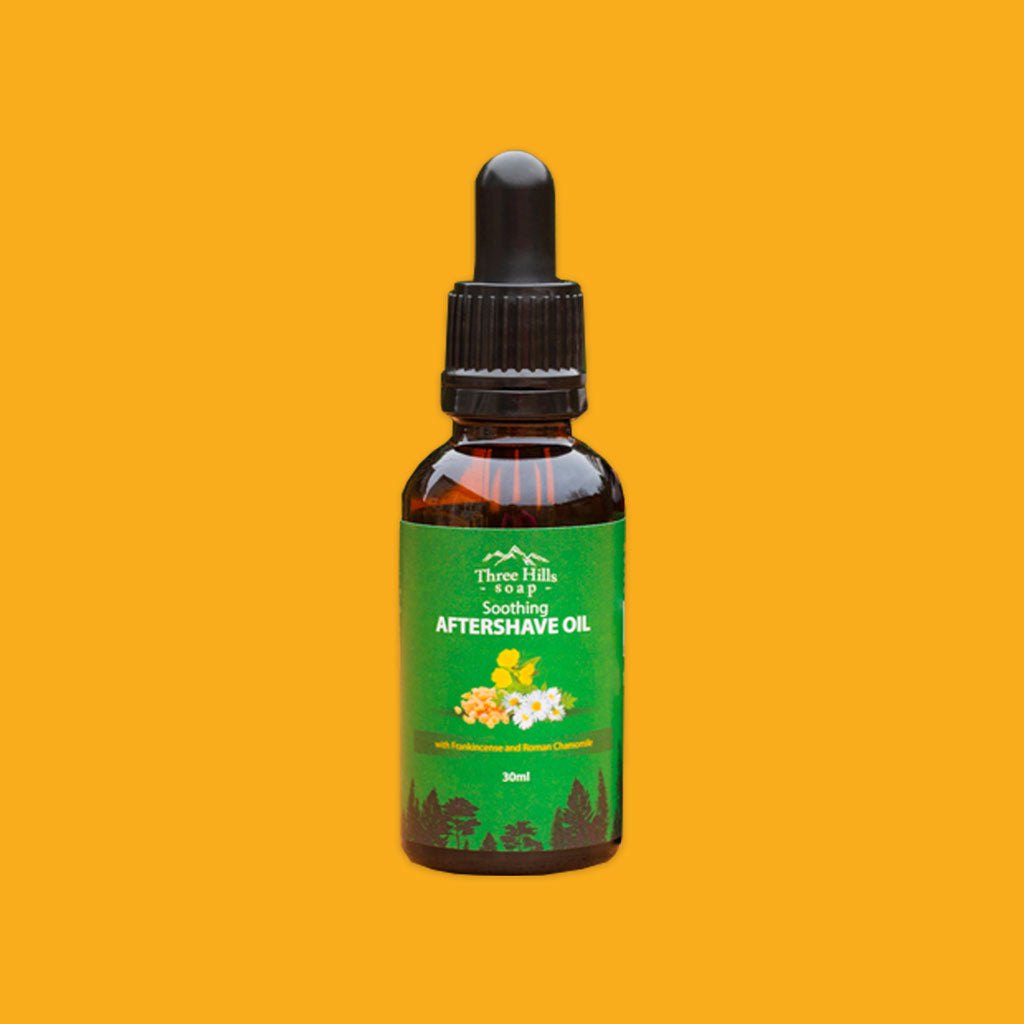 Aftershave Oil
Aftershave Oil
This aftershave oils is light on the skin and soothes and moisturises once applied. The oil contains almond, sesame, argan, and evening primrose oils blended with menthol along with essential oils of tea tree, frankincense, cedarwood, and Roman chamomile, resulting in a refreshing fragrance.

How to use: Apply a small amount of the aftershave oil [a few drops] in your palms and gently pat it into the skin of the face and neck or other parts of the body.
See more products from Three Hills Soap.
PRODUCT DETAILS:
Made in Ireland.

30ml glass bottle with pipette.

The oil is handmade vegan and all-natural.

Not tested on animals.

Perform a patch test. If irritation occurs discontinue use.