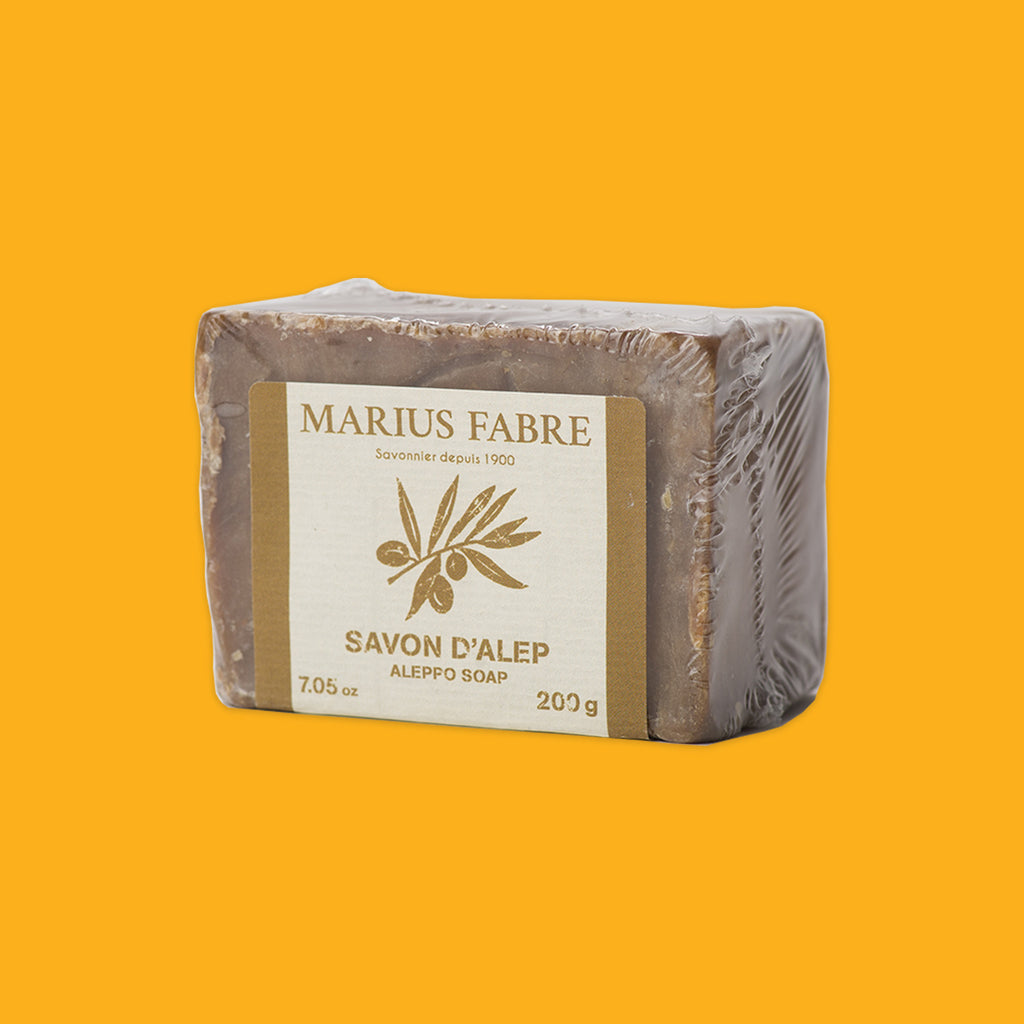 Bay Laurel Aleppo Soap
Bay Laurel Aleppo Soap
Made from olive oil and bay laurel oil, this Aleppo soap is simmered in a cauldron as the traditional saponification process requires.
Biodegradable and animal fat free, its formula contains no chemical or artificial additives. It is suitable for all types of skin, for everyday use, to cleanse hands, face and body.
*Colour variations can occur due as this is natural product. 
PRODUCT DETAILS:
For washing hands, body and face.

200g

~7.5cm x 6cm x 4.5cm.

No added colouring.
No EDTA.
Ingredients: Olive oil, Bay laurel oil, 

Sodium olivate, Aqua, sodium laurelate, glycerin, sodium chloride, sodium hydroxide.