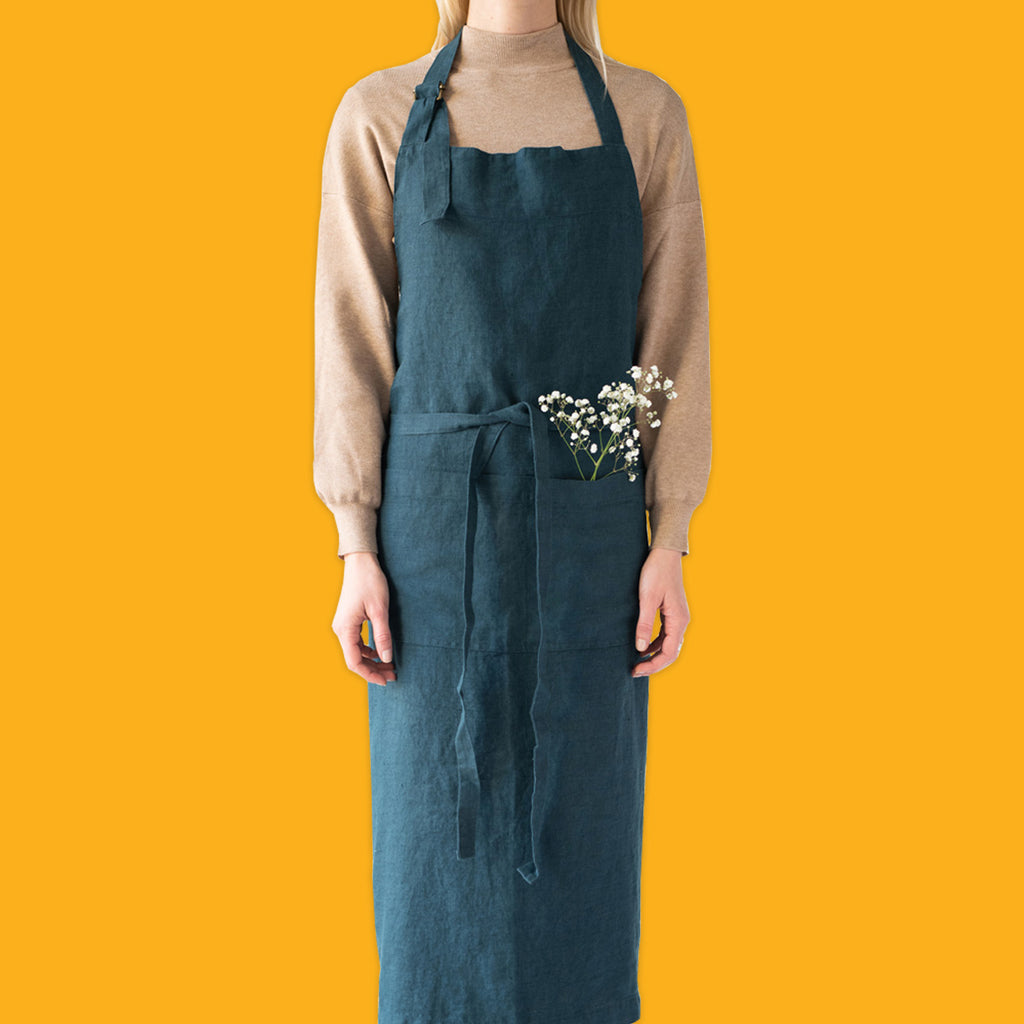 Washed Linen Chef Apron | Deep Water
Washed Linen Chef Apron | Deep Water
Durable yet soft, this handmade Deep Water Chef Apron will keep your clothes safe whilst you put on a display of culinary excellence in the kitchen. Suitable for both men and women the apron comes with two front pockets, adjustable neck and waist ties. 
The perfect ally for cooking and other household tasks. A great gift for those who like to get their hands dirty.
Please get in touch should you require larger orders for a unique commercial uniform.
Care instructions can be found here.
PRODUCT DETAILS:
Width 100cm, Length 100cm.
100% Washed Linen.
Handmade in Lithuania.