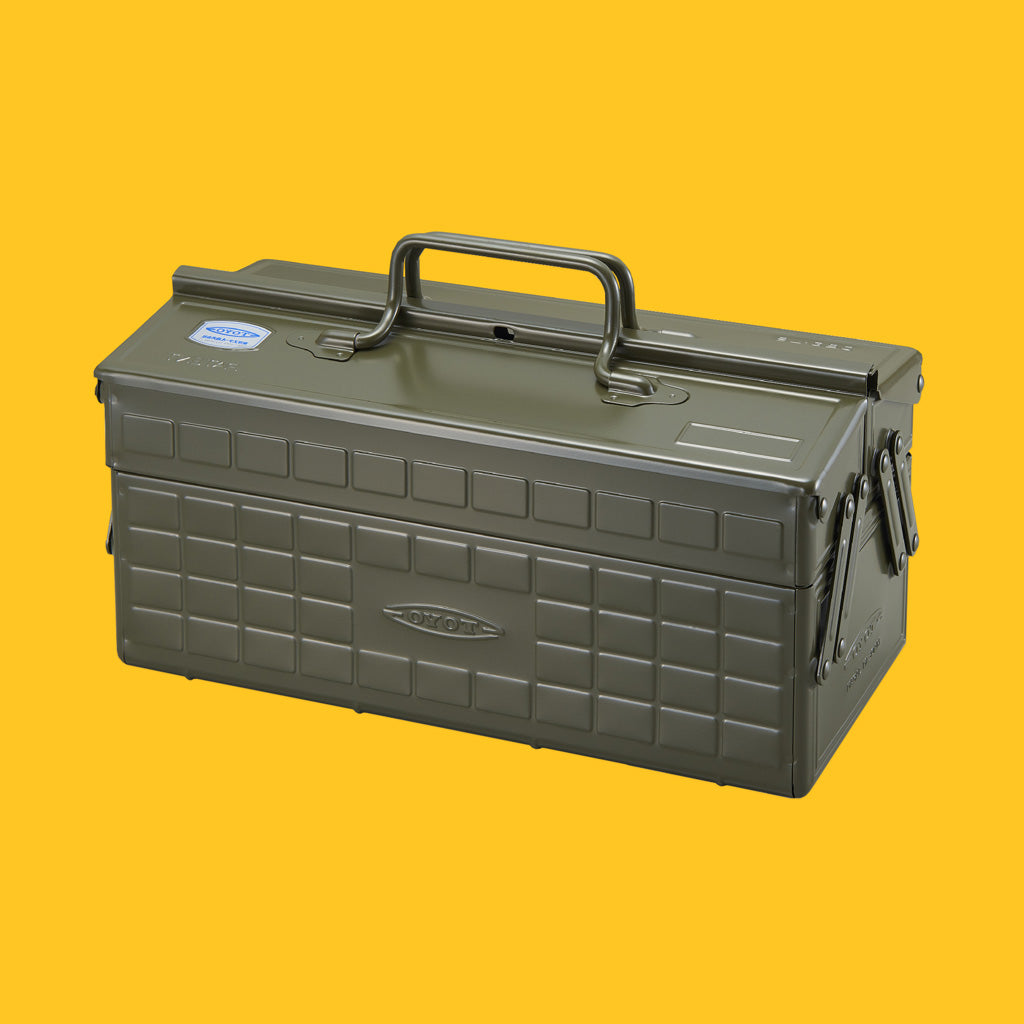 Toyo Steel Cantilever Tool Box | Khaki
Toyo Steel Cantilever Tool Box | Khaki
Superior Japanese design. This cantilever toolbox opens up to reveal adjustable compartments in the upper layer whilst large tools sit pretty in the bottom. All details are well thought out with rounded edges so as not to injure. See our other styles here.
PRODUCT DETAILS:
35cm x 16cm x 21.5cm.

Excellent durability and functionality.
Steel construction.