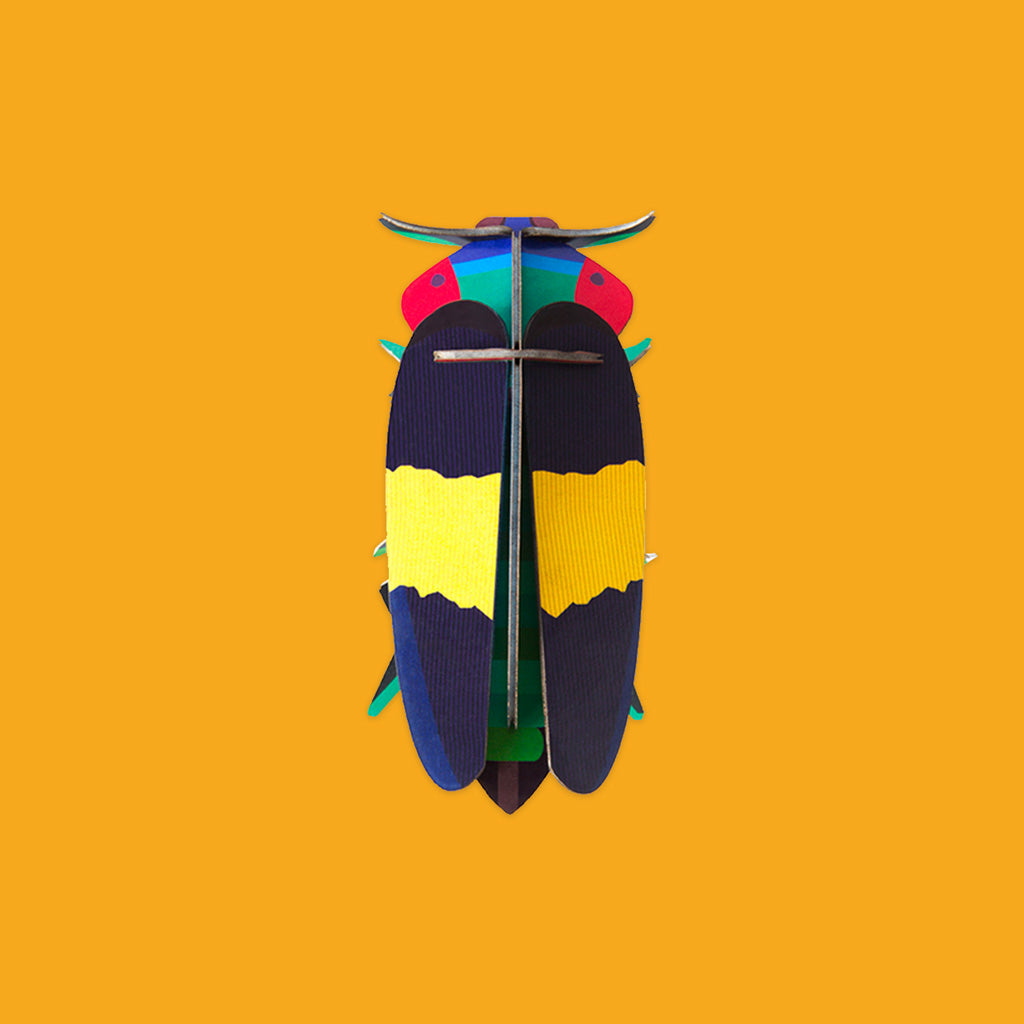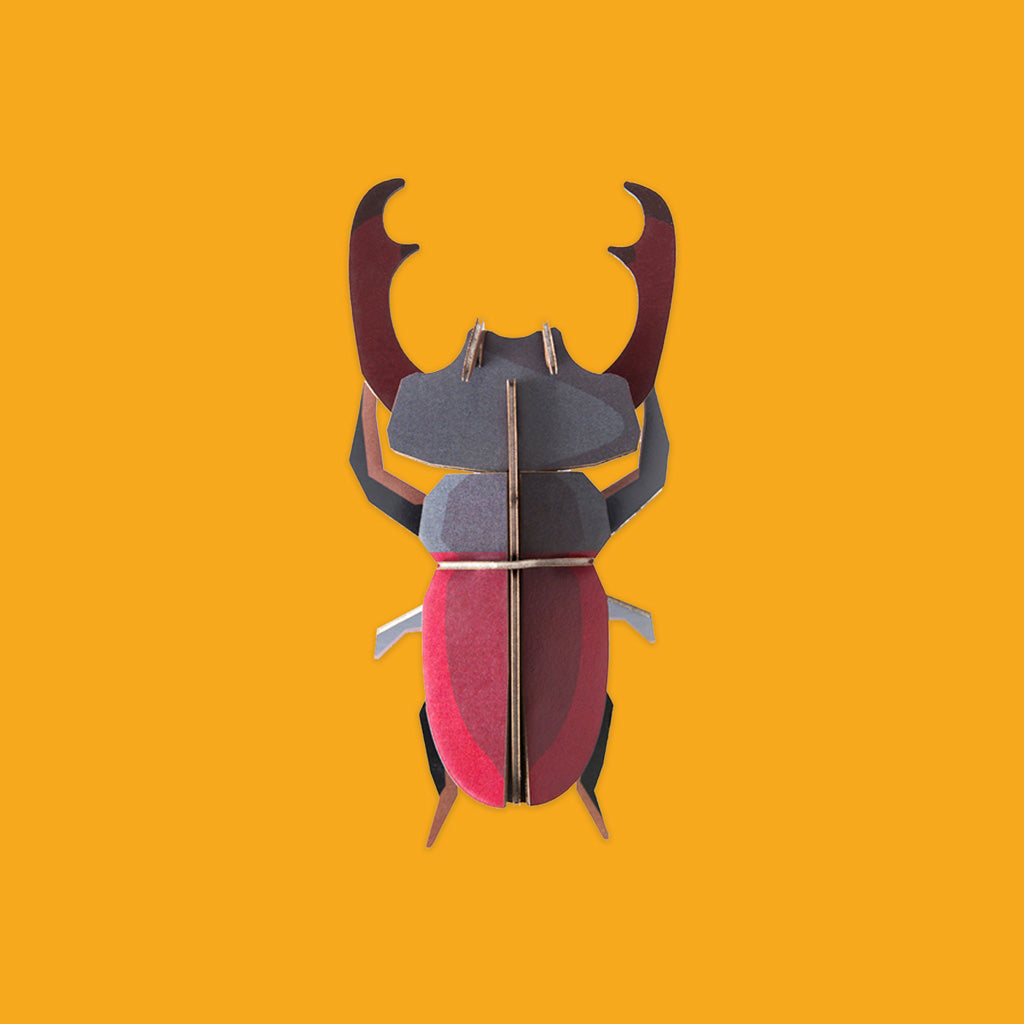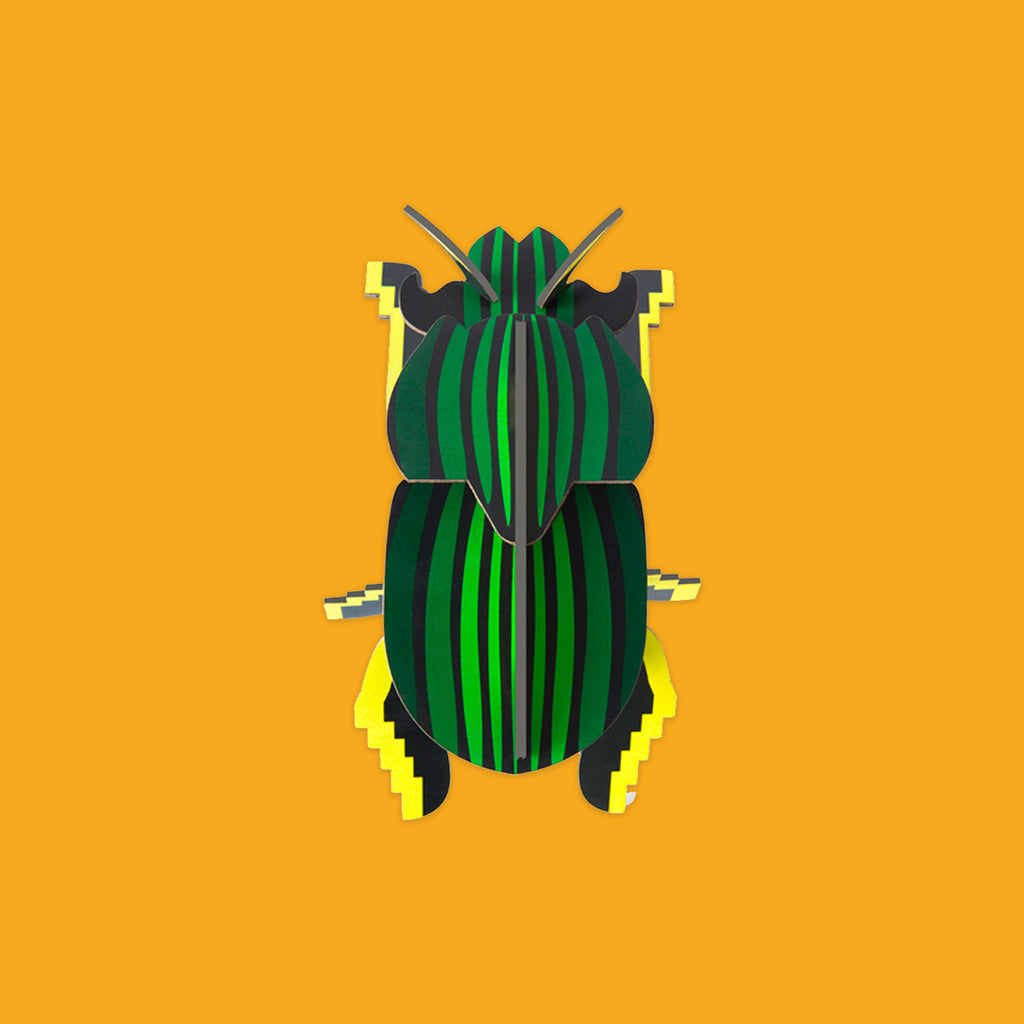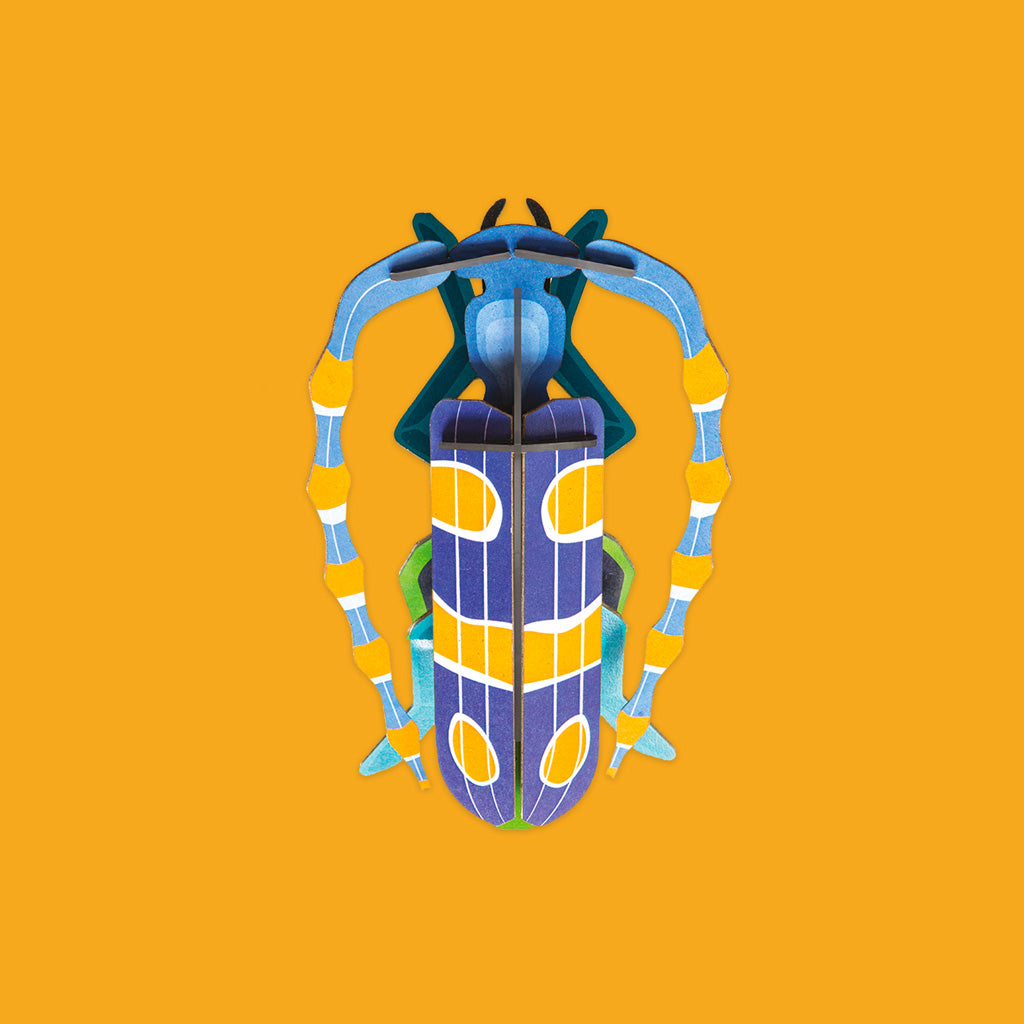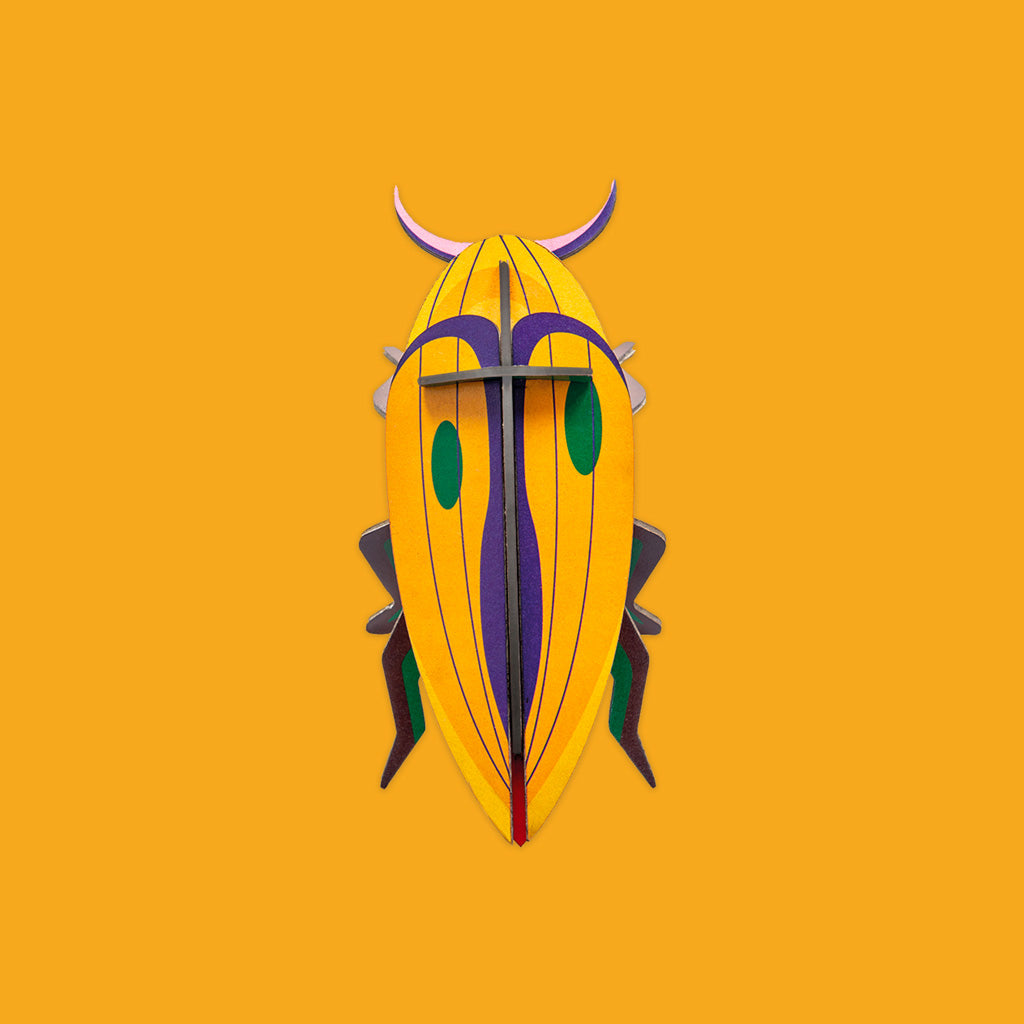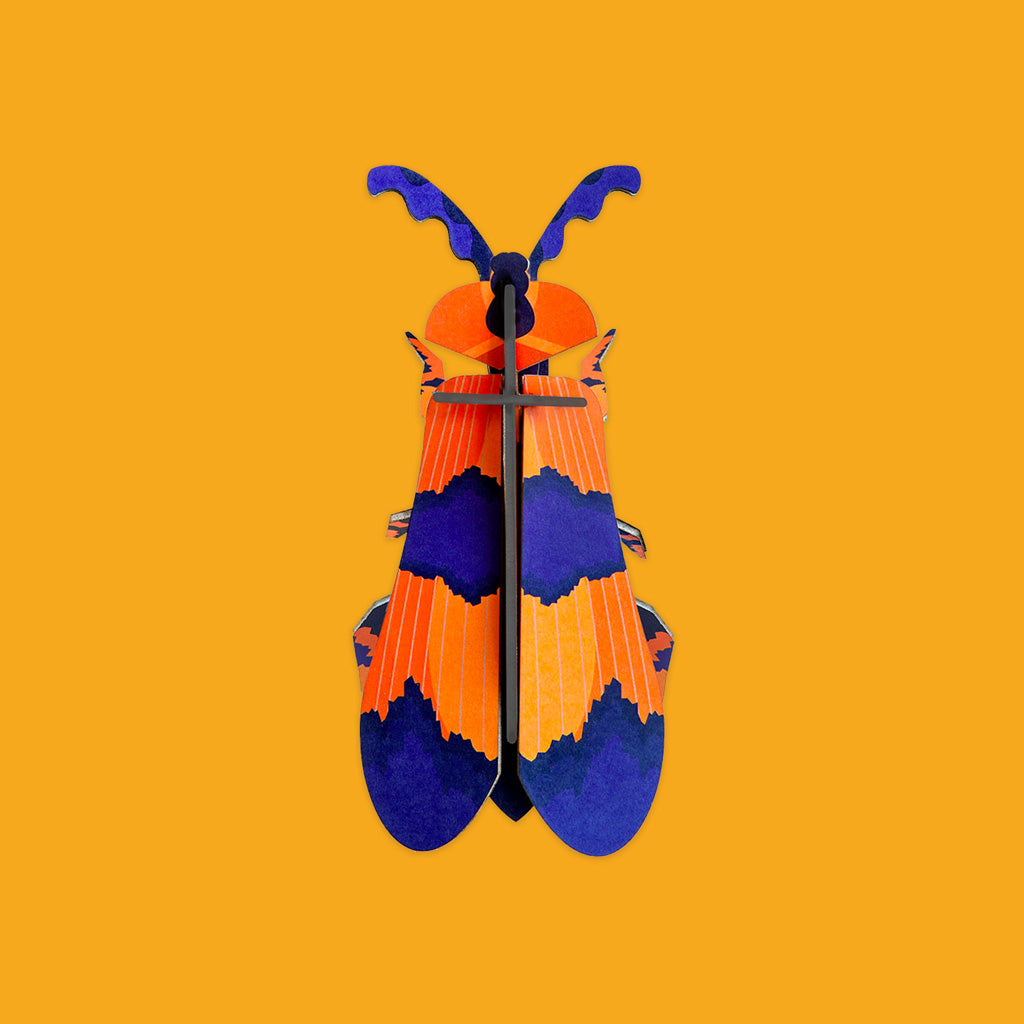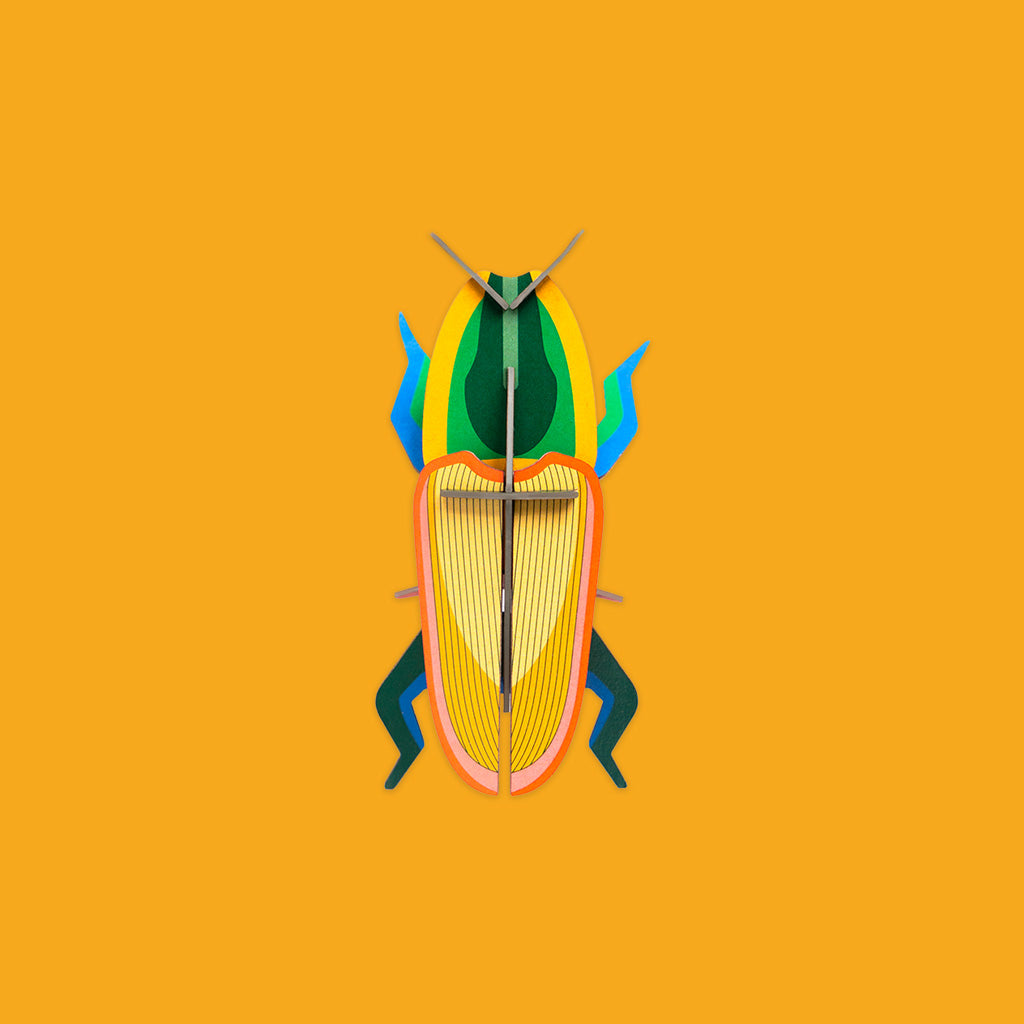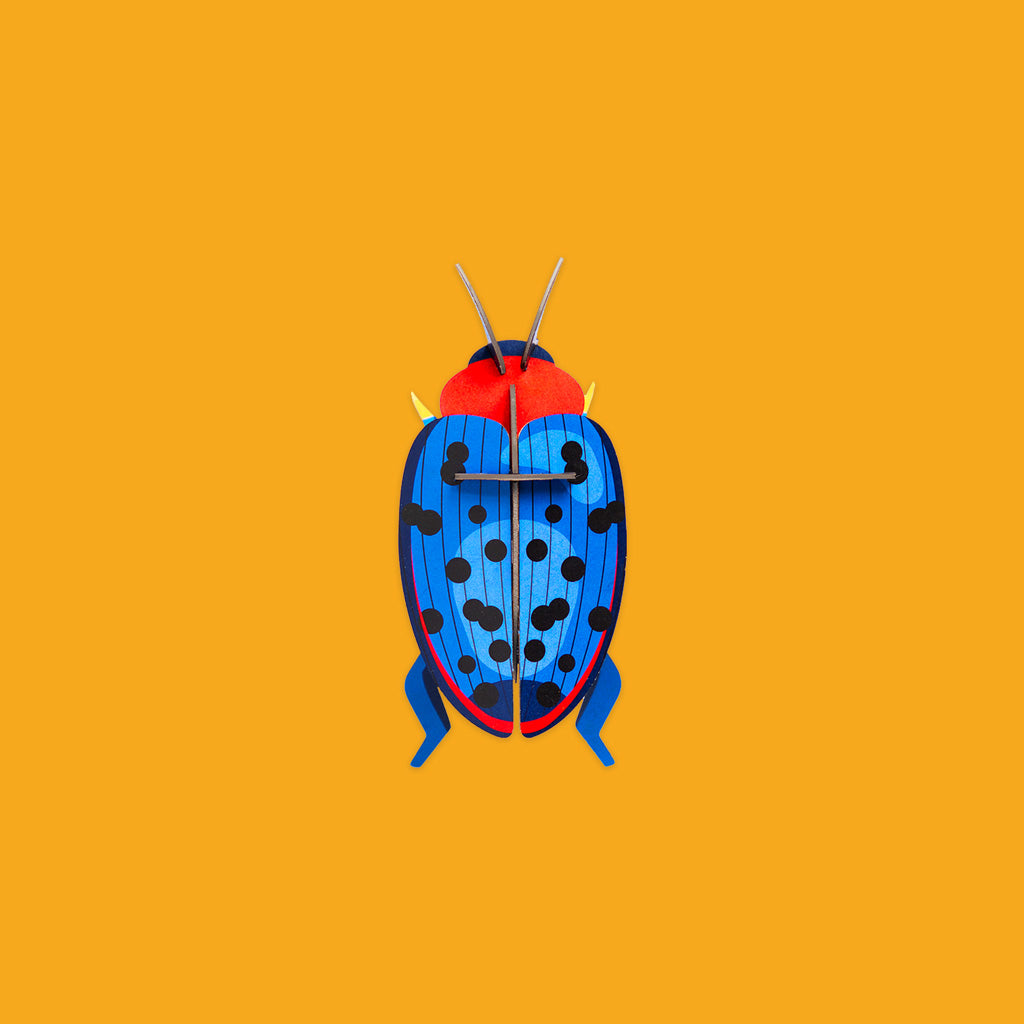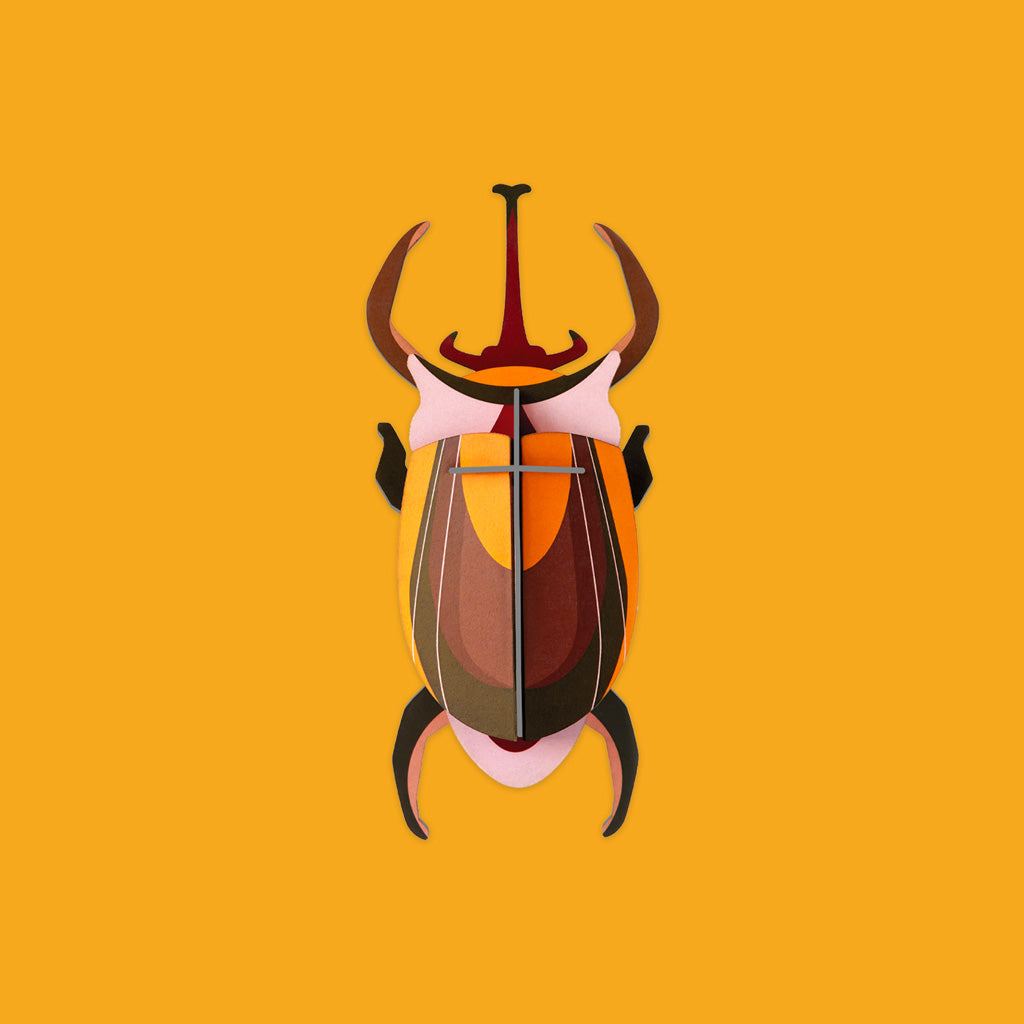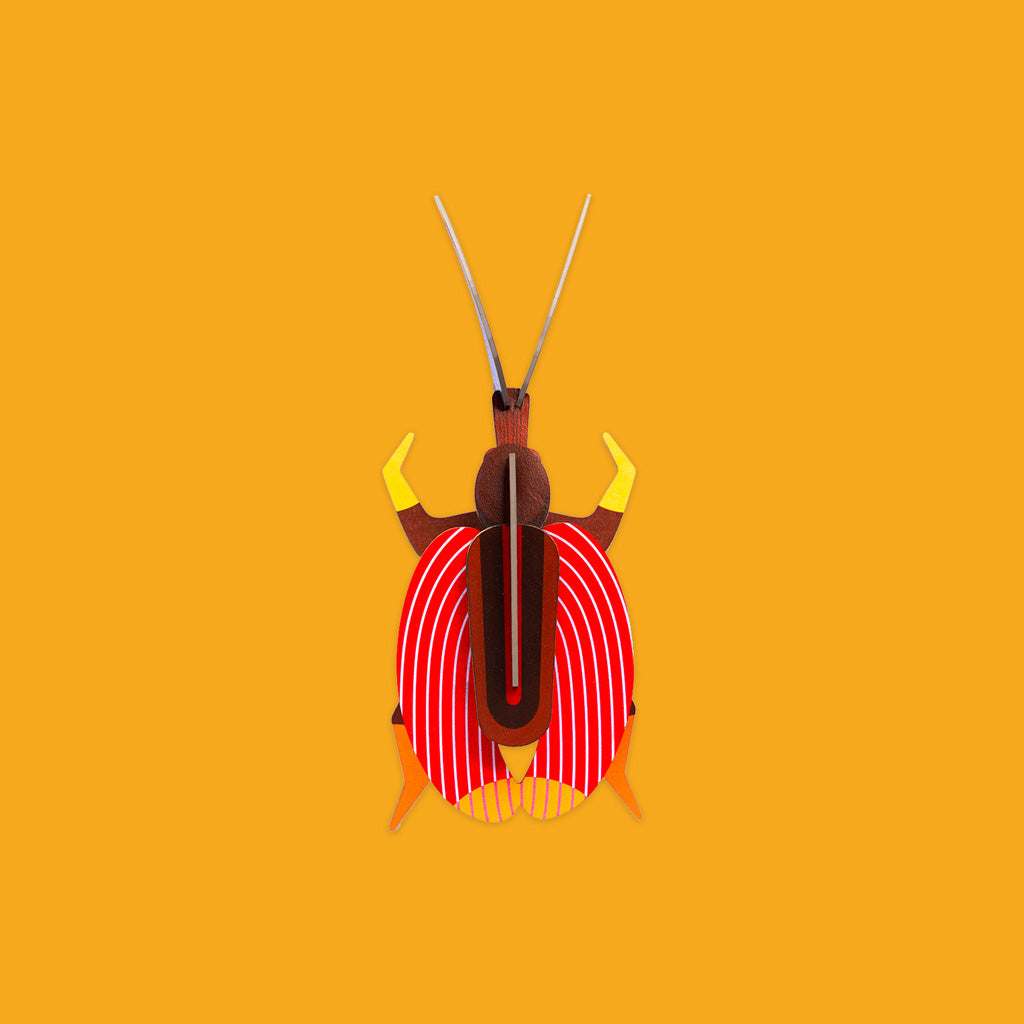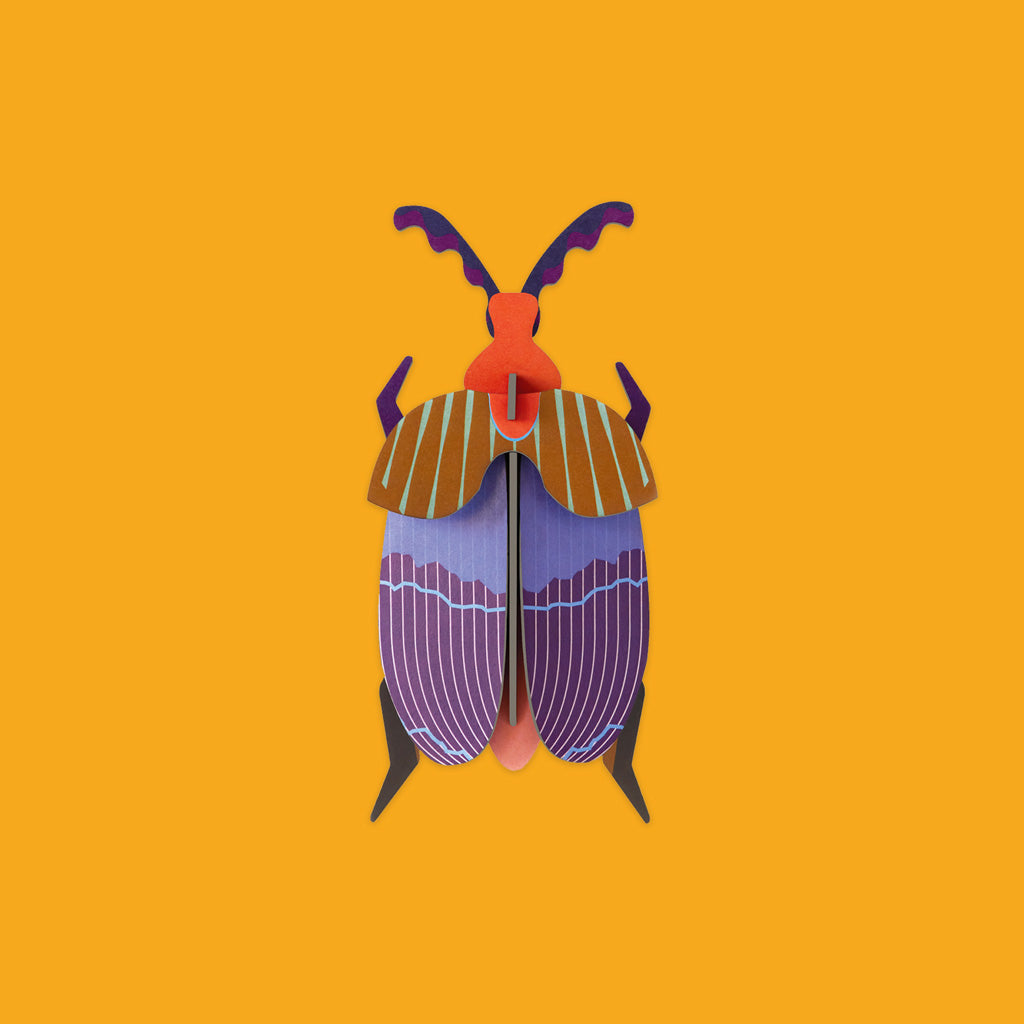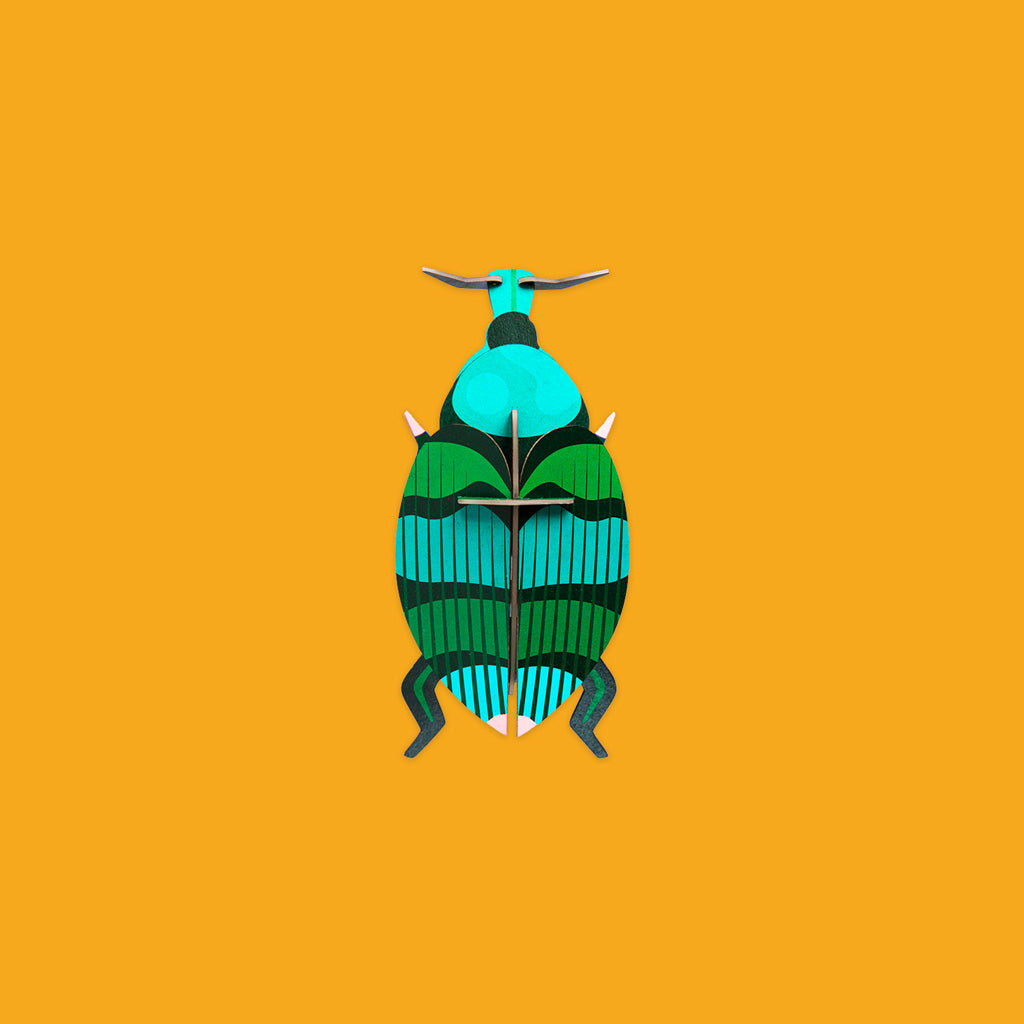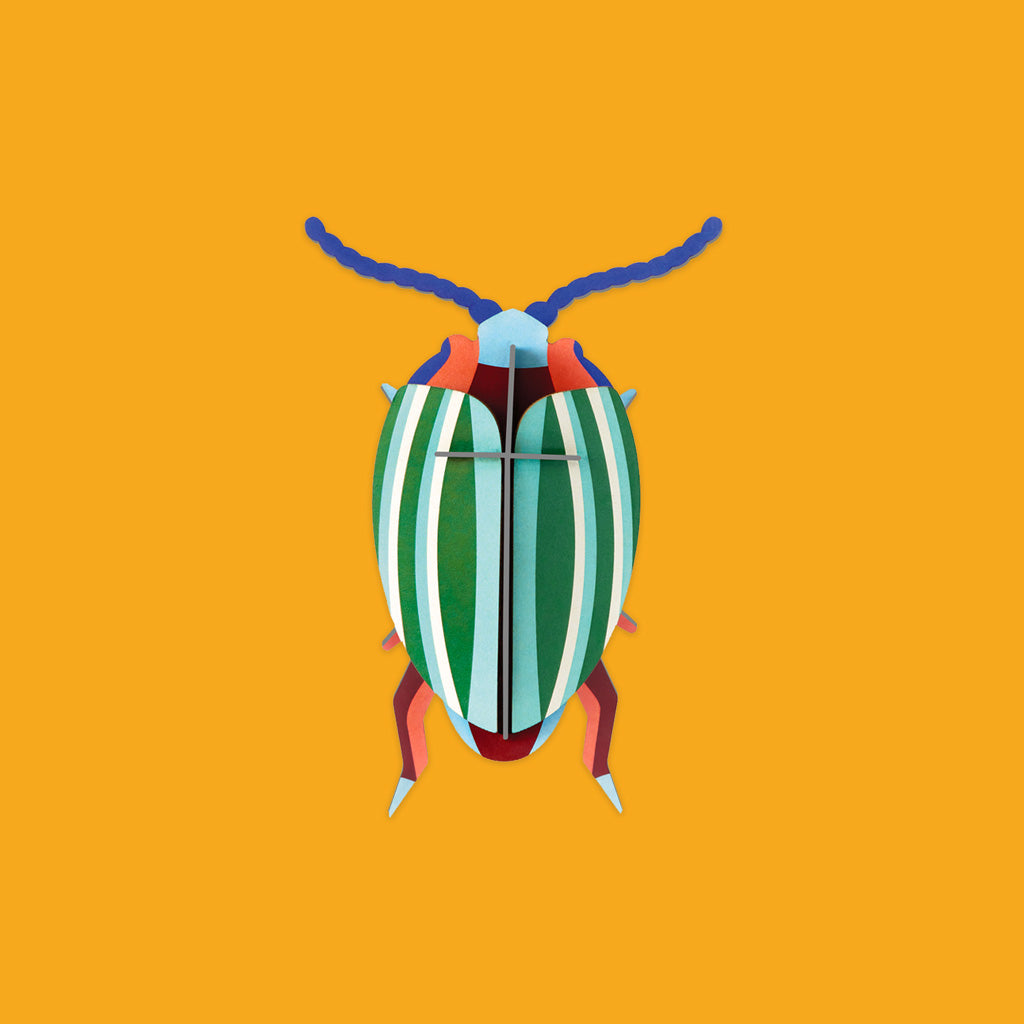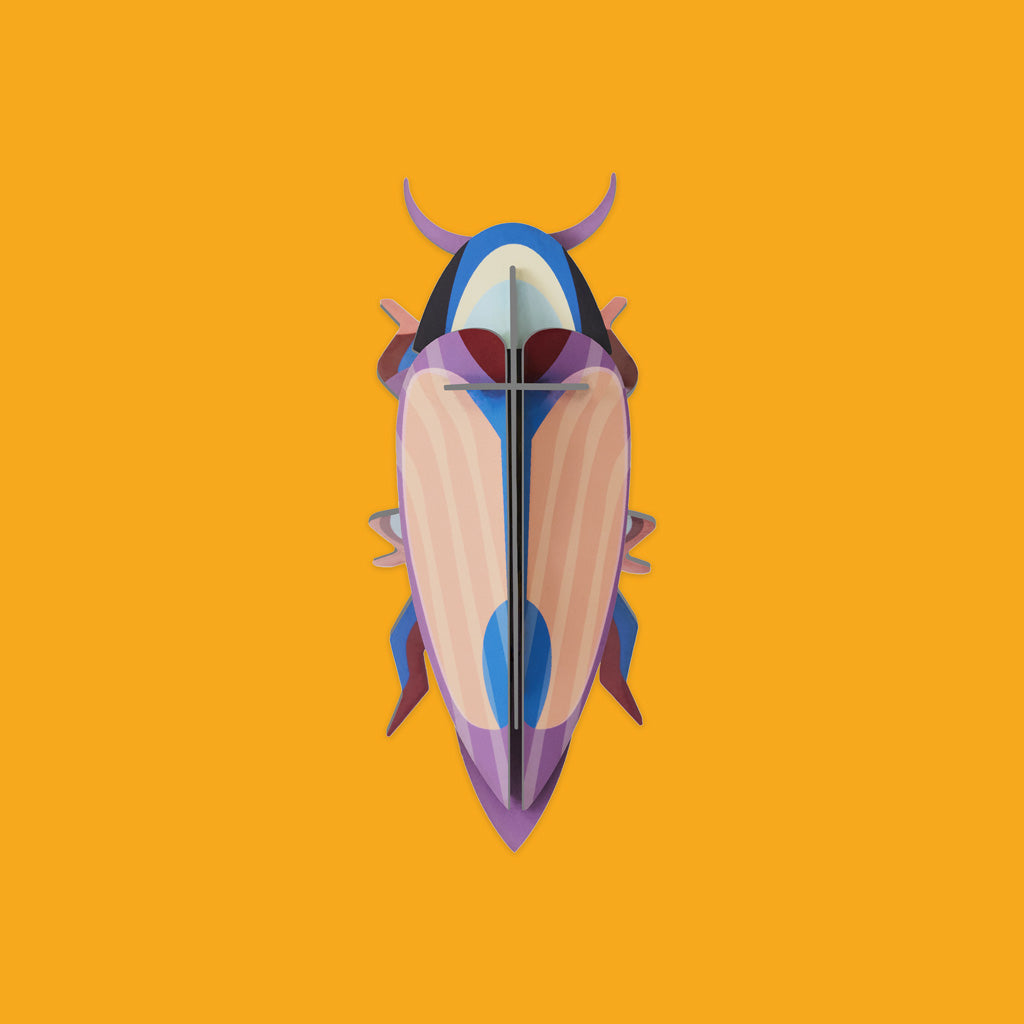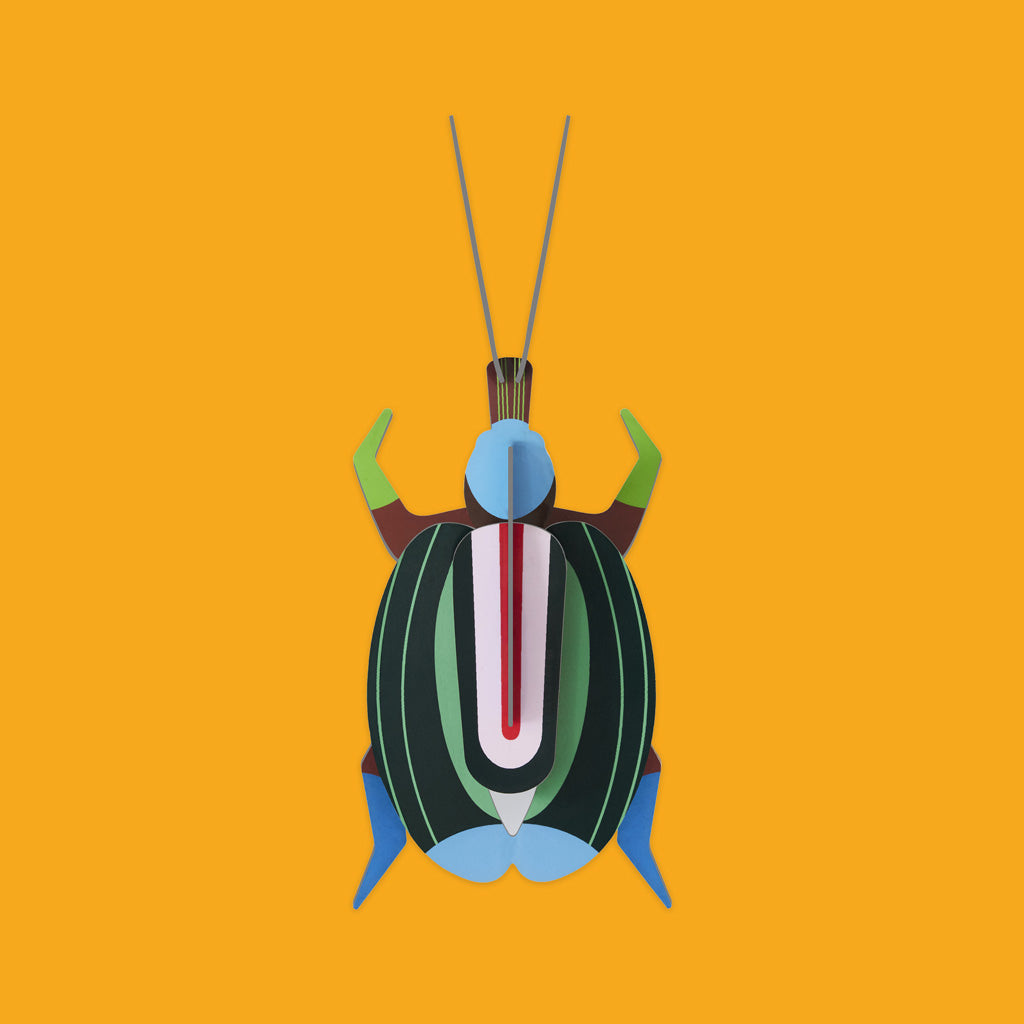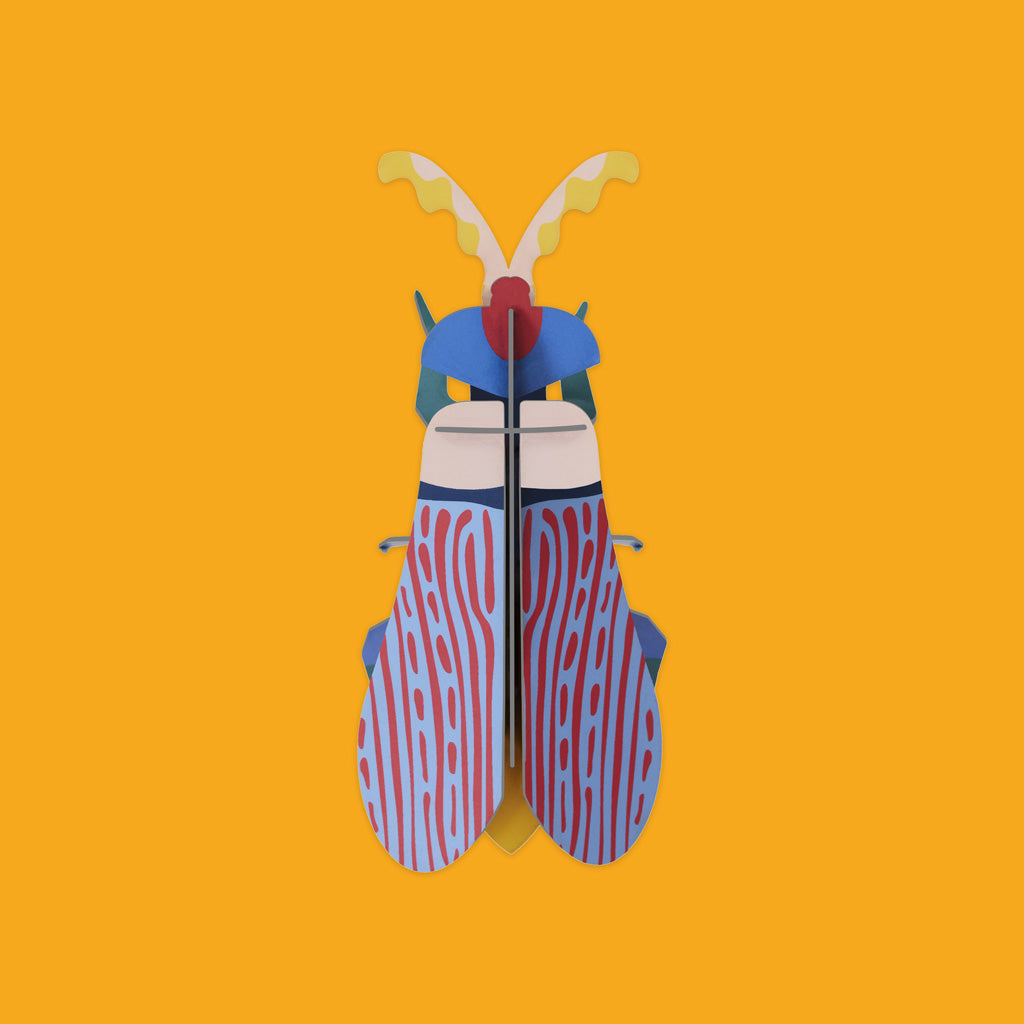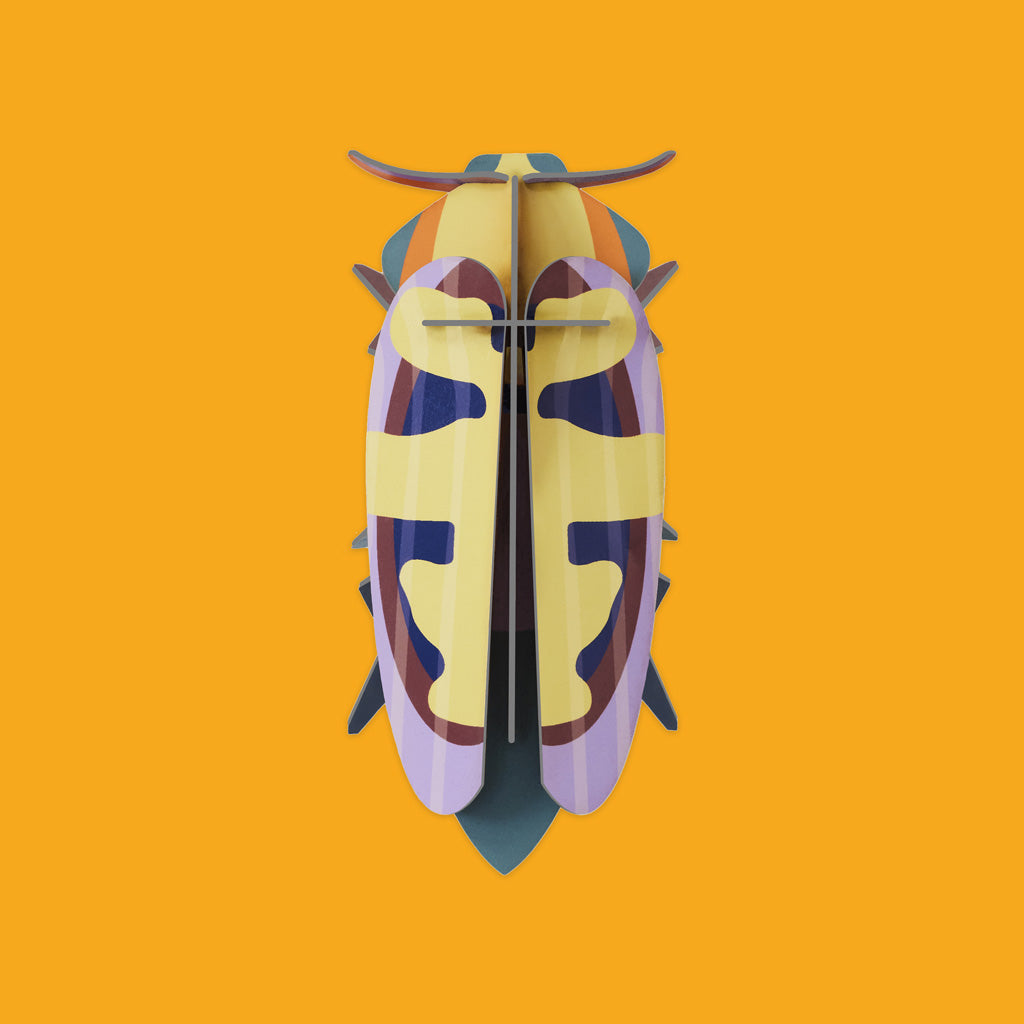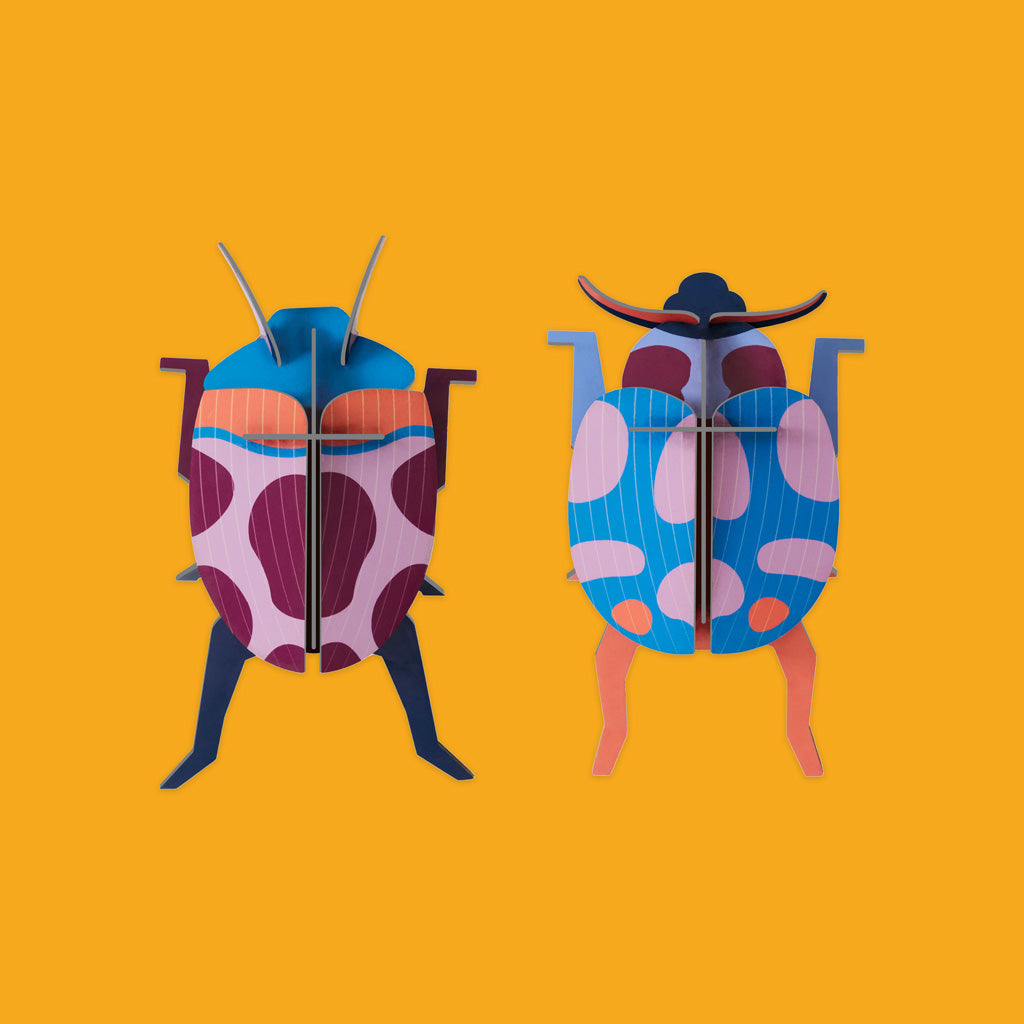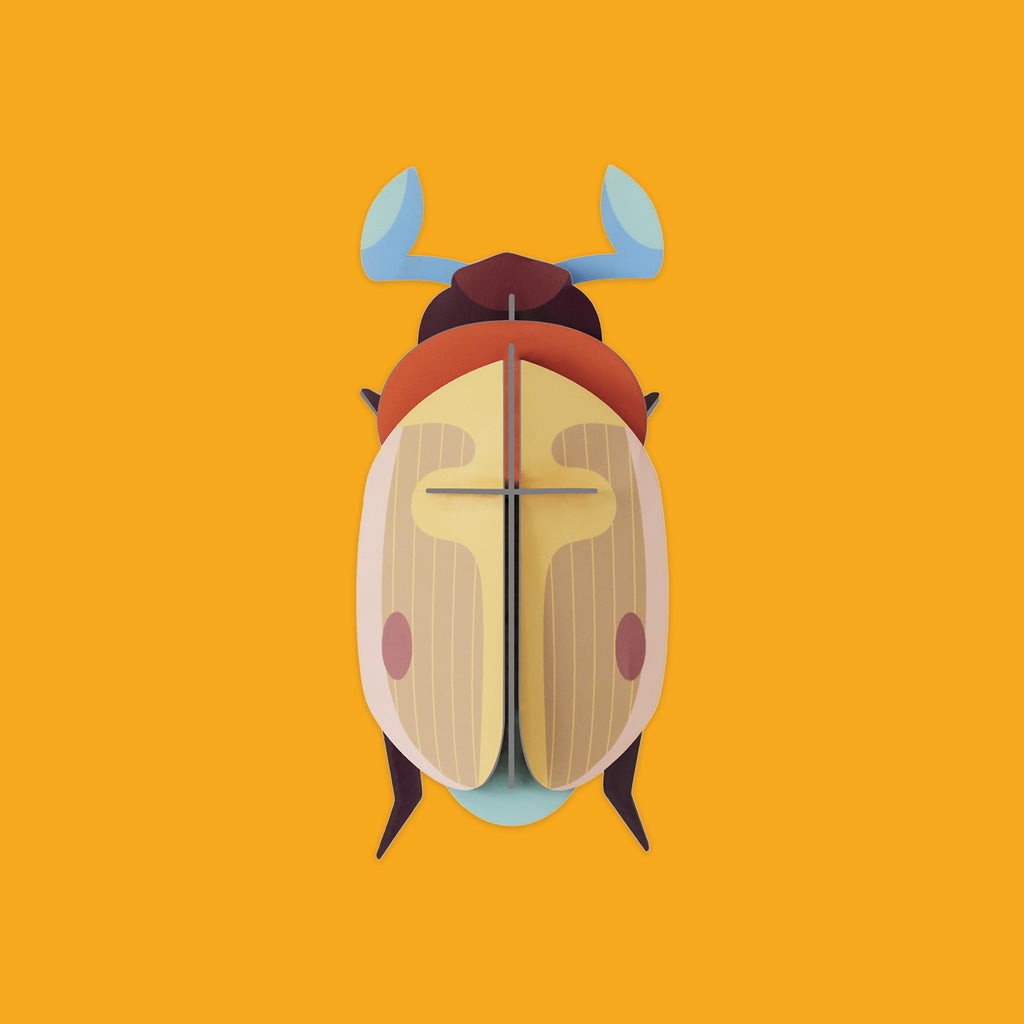 Little Beetle Wall Decorations
Little Beetle Wall Decorations
Create a Jewel beetle that is known for its glossy iridescent shell or go with the mighty Stag beetle famous for its antler-like mandibles, maybe recreate the Scarab beetle once worshipped by ancient Egyptians. These beetles are easy to assemble, fun to play with and make pretty displays.
Go bigger with your beetles click here.
PRODUCT DETAILS:
~12cm x 7cm x 7cm.
Made of recycled cardboard.
Printed with vegetable based inks.
Assembly instructions can be found on the inside of the packaging.