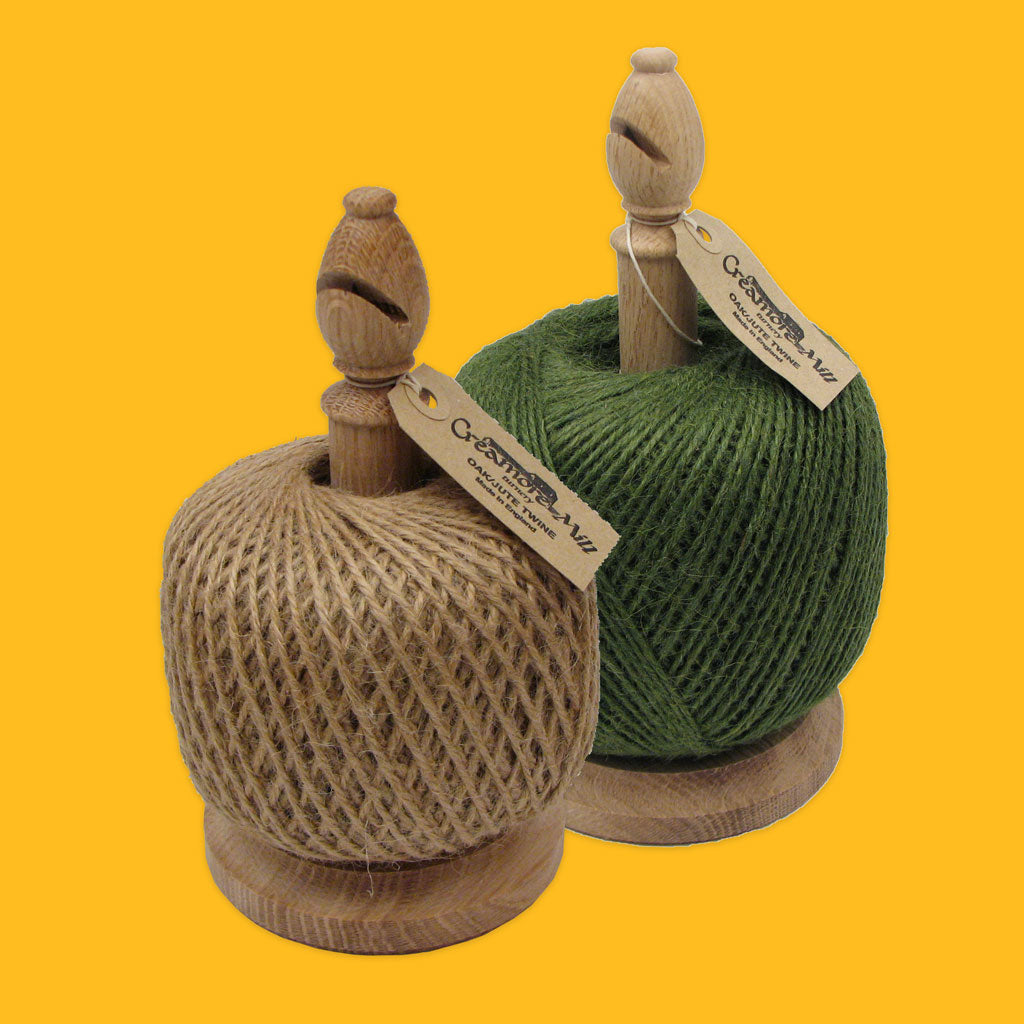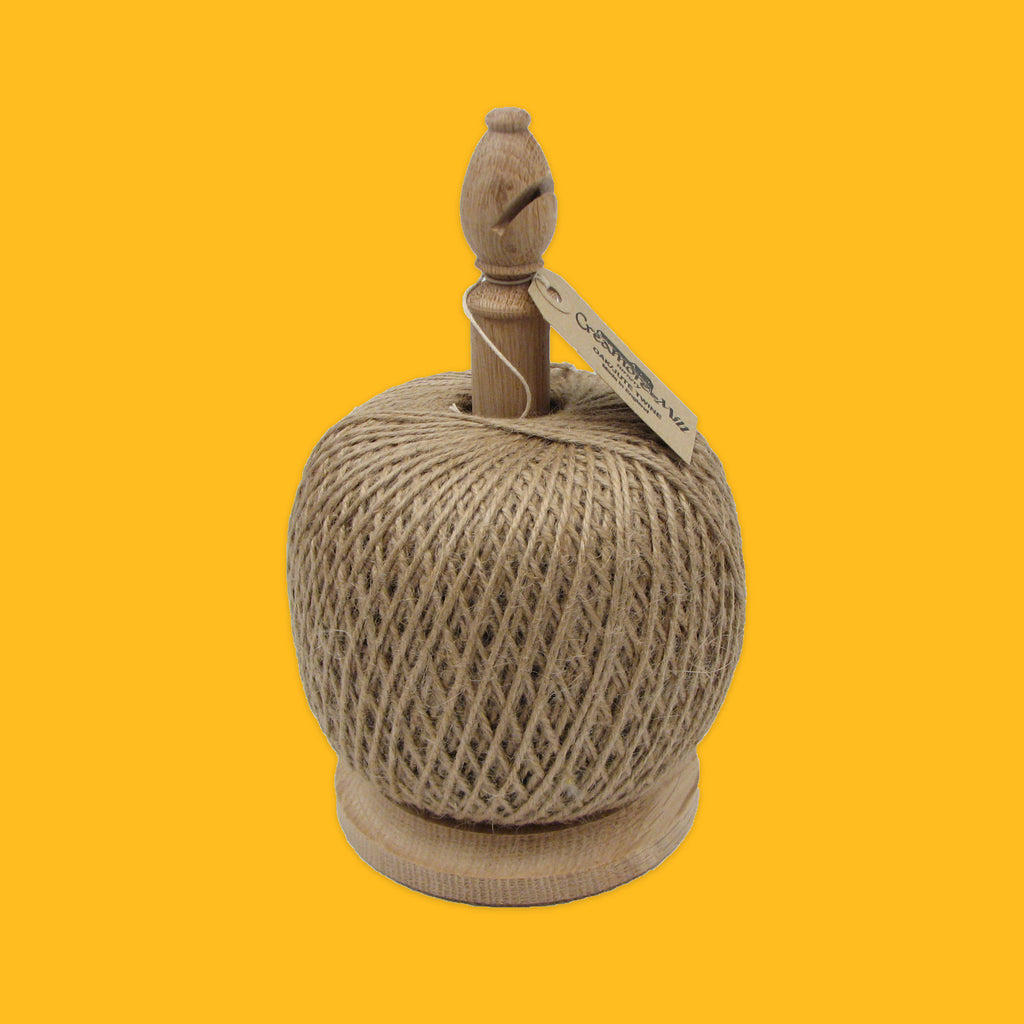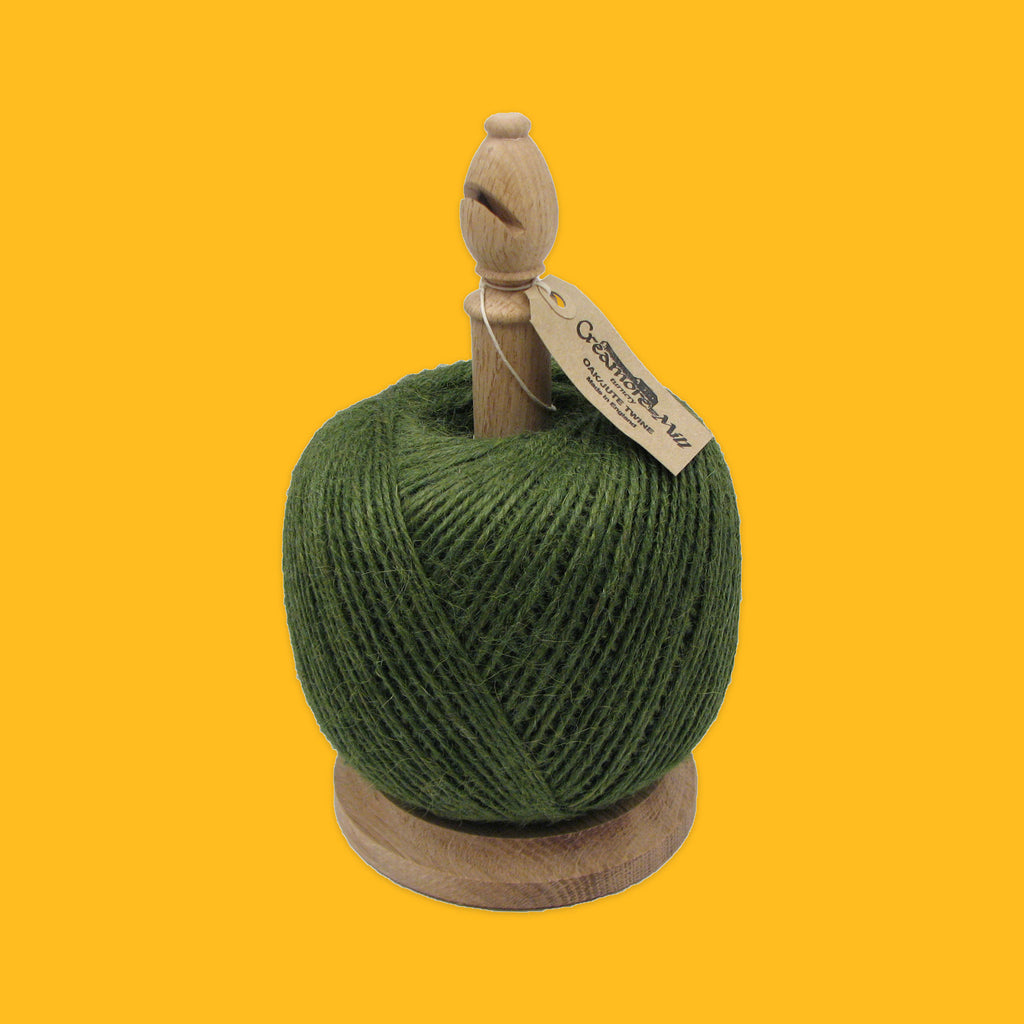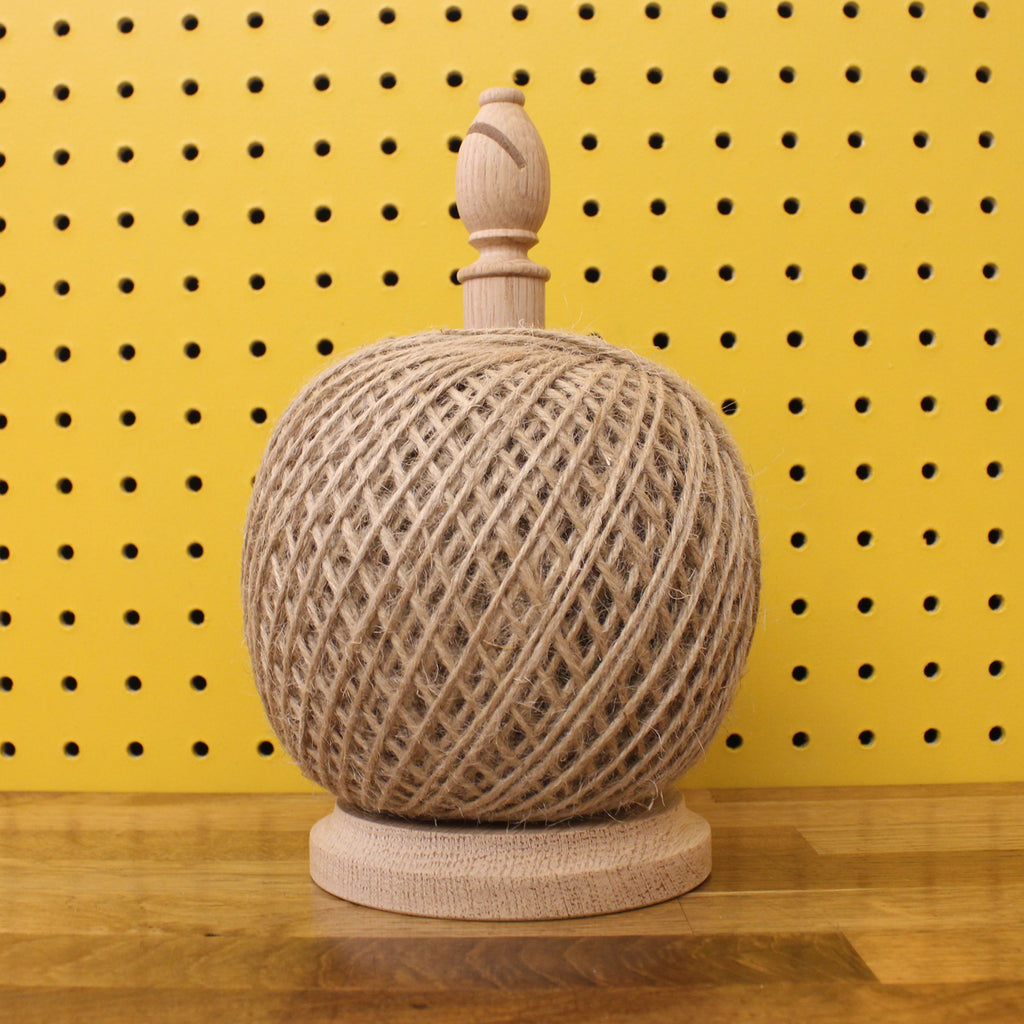 Bishops Twine Stand
Bishops Twine Stand
This twine stand features a built-in blade to cut your lengths of jute twine without having to fumble for a knife or scissors. Each stand is made from solid oak and is supplied with a ball of jute twine. Pull twine from centre, hold the twine firmly between two hands and snap it down into the blade slot to cut.
Each twine ball is made from natural plant fibres, this general purpose twine is useful around the house and garden. It is biodegradable, so can be left in with the garden waste after it has served its use. 
We have two sizes available: 140m and 300m.
PRODUCT DETAILS:
300m Bishop Twine Stand: 23.5cm x 14cm x 14cm. 720g.


140m Bishop Twine Stand: 20cm x 12cm x 12cm. 460g.