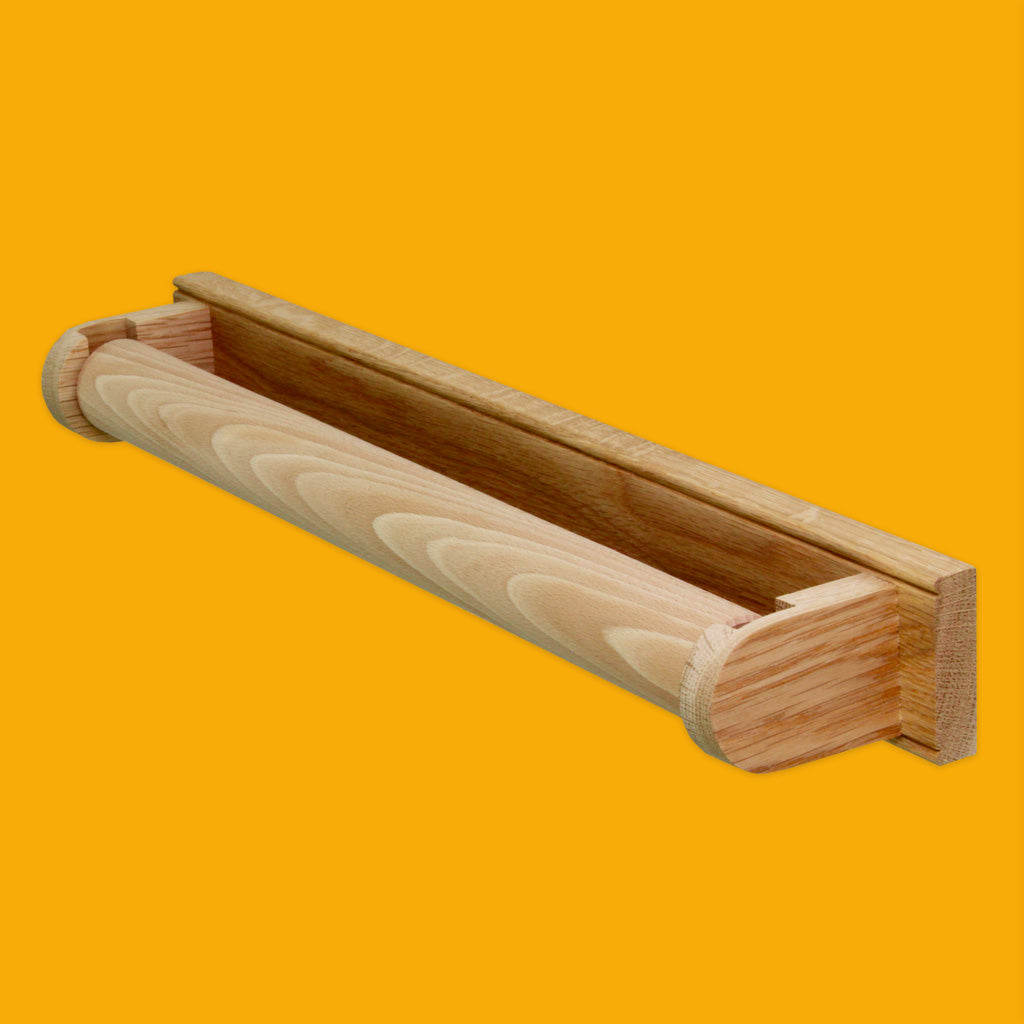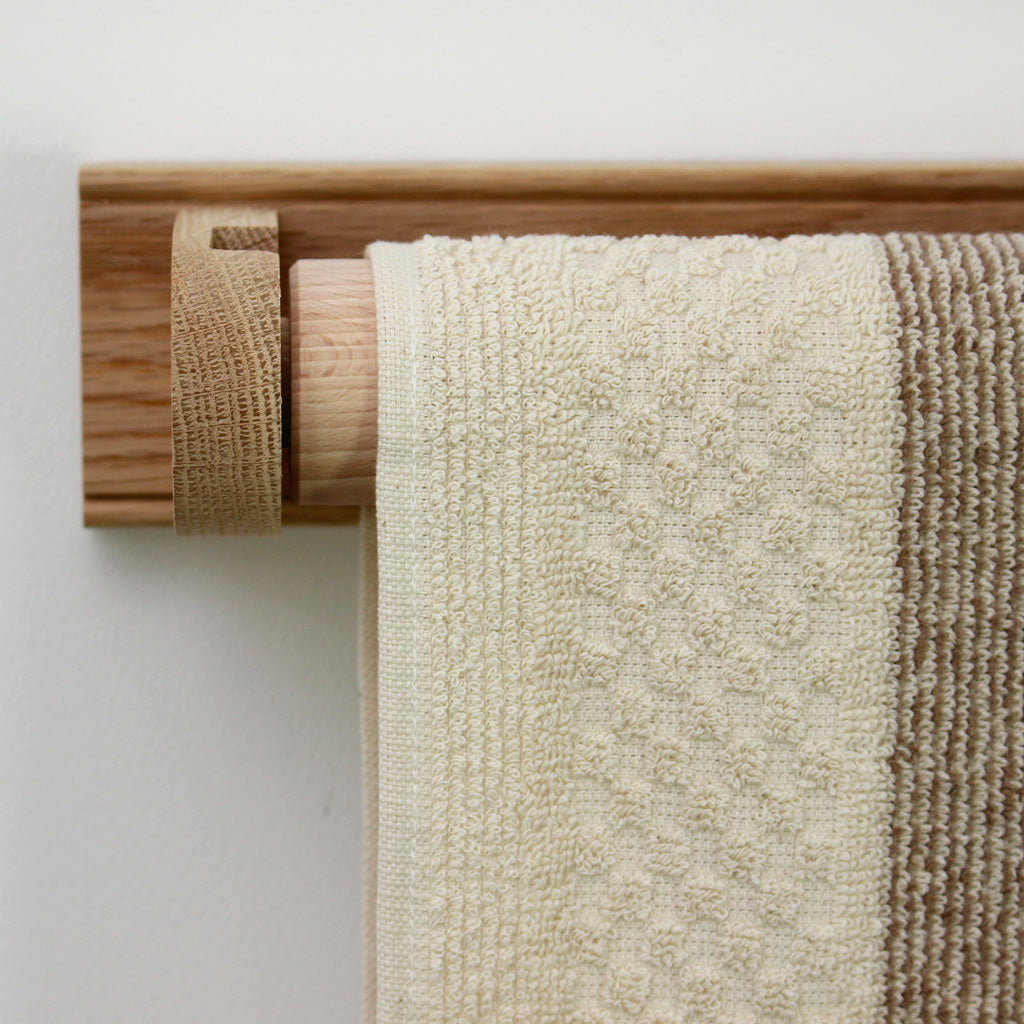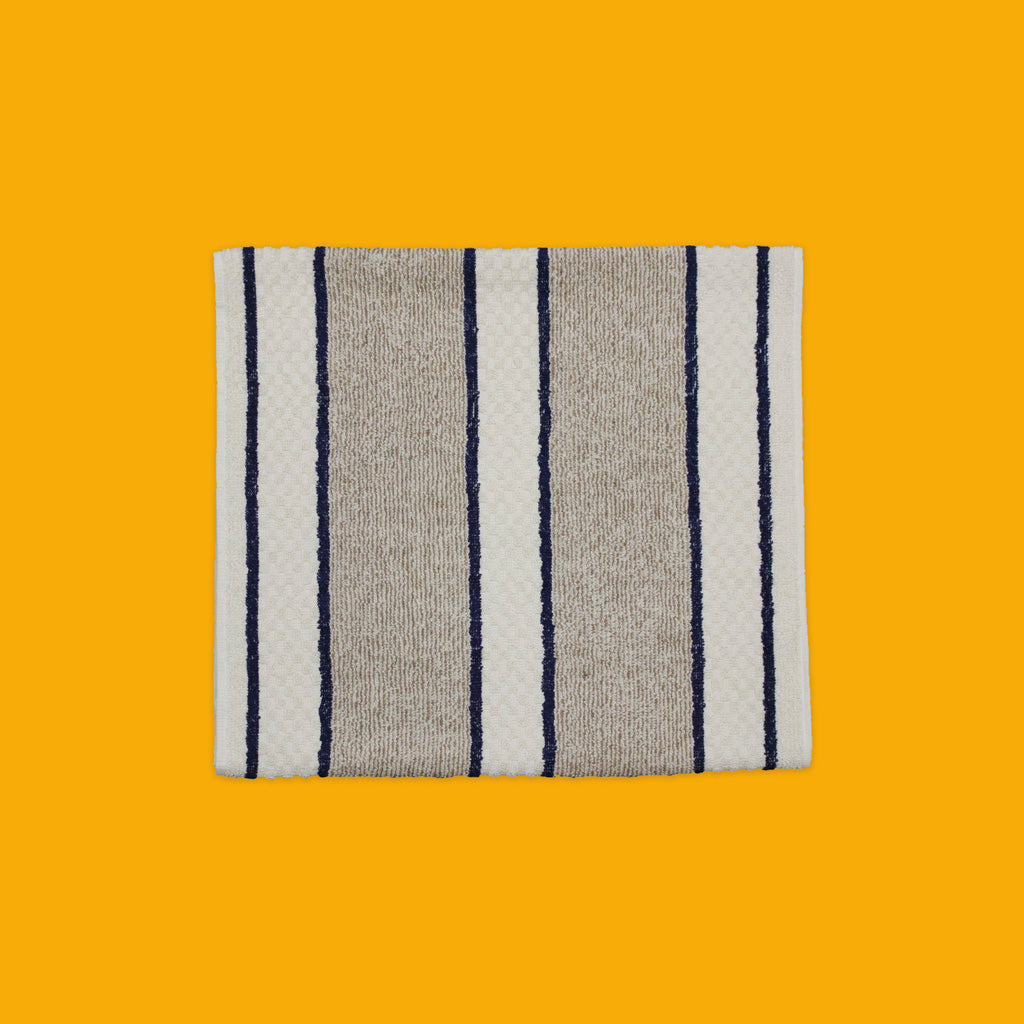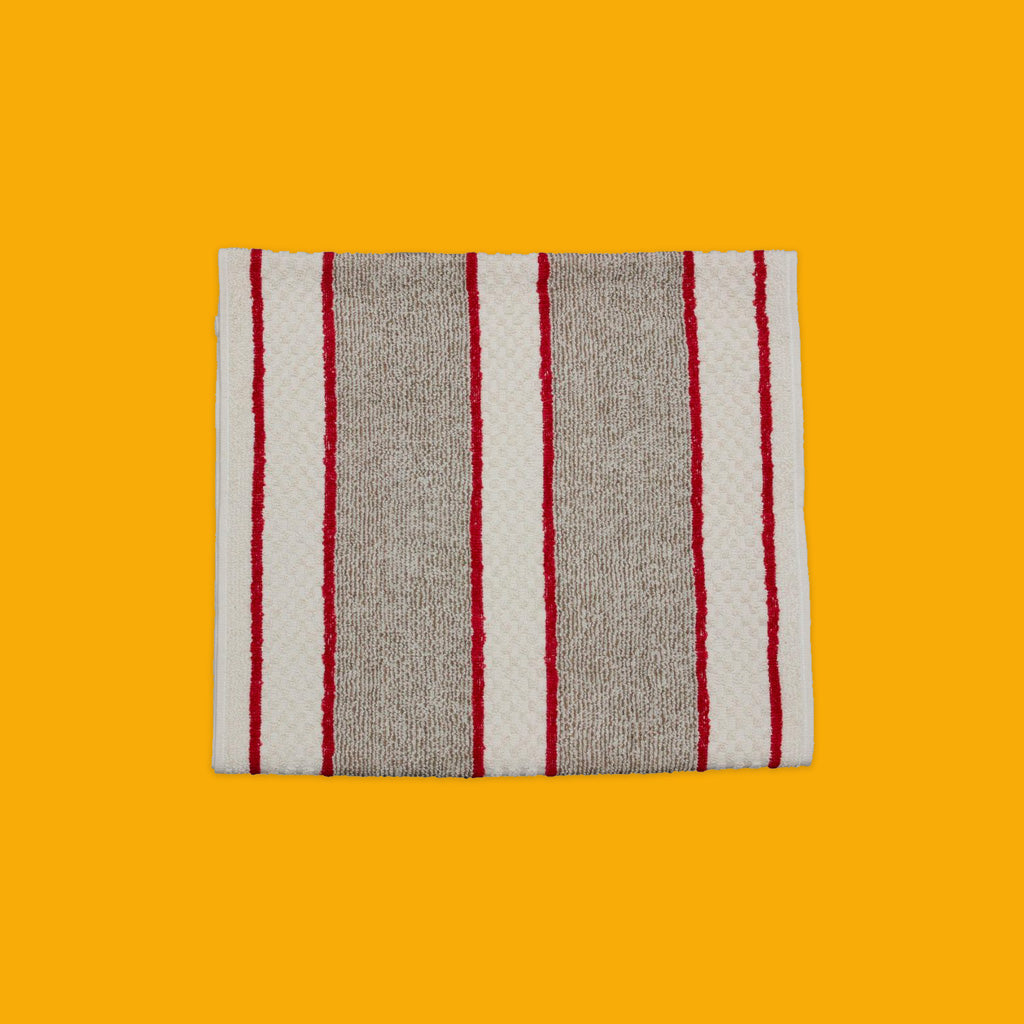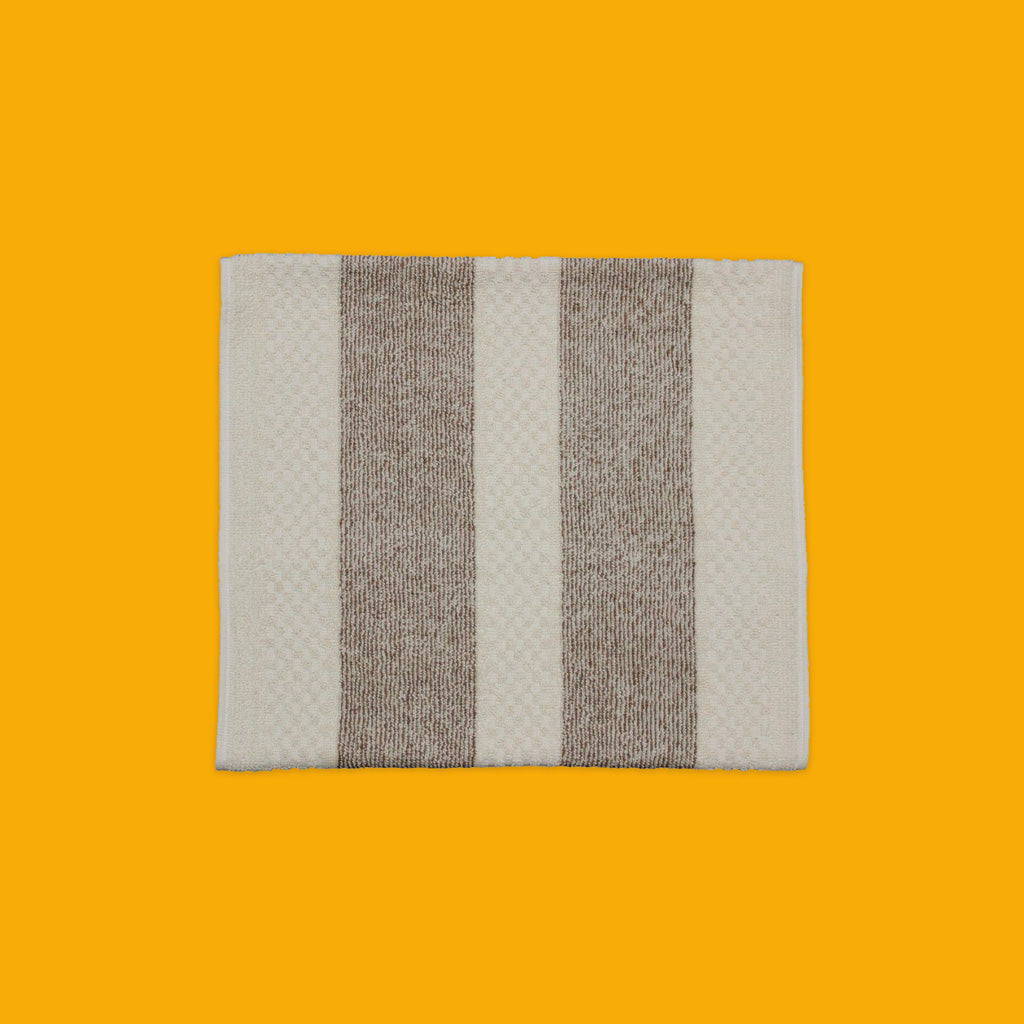 Roller Towel Rail
Roller Towel Rail
Just like back in the day. Oak beaded rail with a turned beech roller on spigots for easy rolling and replacement of the towel. Bring a little olden day style and utility to your kitchen or bathroom. 
Strong yet soft and absorbent the looped roller towels are made from a 85% cotton and 15% linen mix and sports a traditional striped pattern. Normal wash at 30-60°C as necessary.

PRODUCT DETAILS:
54.5cm x 7cm x 11cm.
Towel dimensions 163cm x 44cm.
Natural oak & beech construction.

Use fixings suitable for your wall. Position fixings on a horizontal line, matching up to keyhole centres and protruding 10mm approx. Slot keyholes over fixings to check fit. Remove and add quarter turn on each screw until secure.