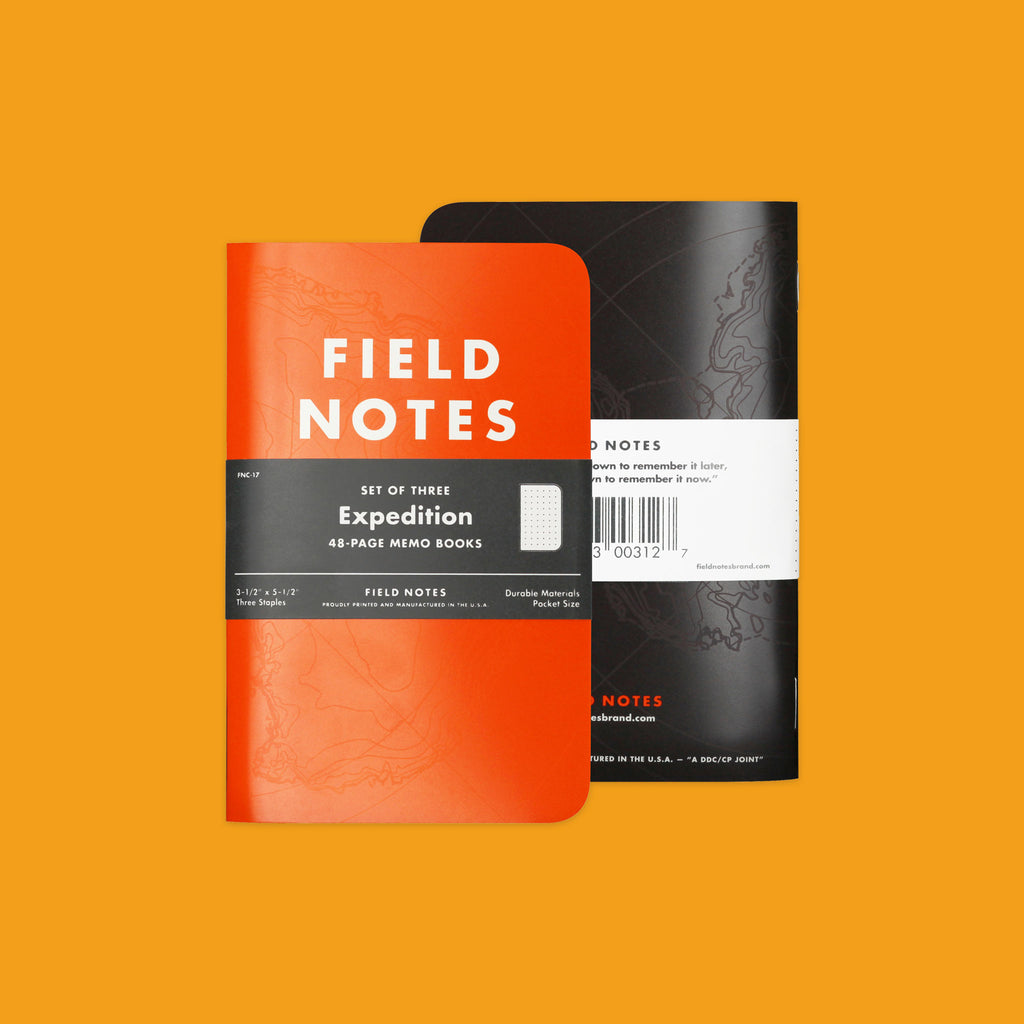 Field Notes Expedition Edition
Field Notes Expedition Edition
Not only will this Field Notes stand out with it's "Antarctic Survey Orange" front cover and "Polar Night Black" back the real innovation is to be found within. The paper is Yupo synthetic paper which means it is tear-proof and waterproof...virtually indestructible.
PRODUCT DETAILS:
8.9cm × 13.9cm.

Pack of 3 notebooks.

Synthetic paper is nonporous and doesn't absorb ink like our conventional papers. Ballpoint pens, pencils, or fine tip Sharpies work best.