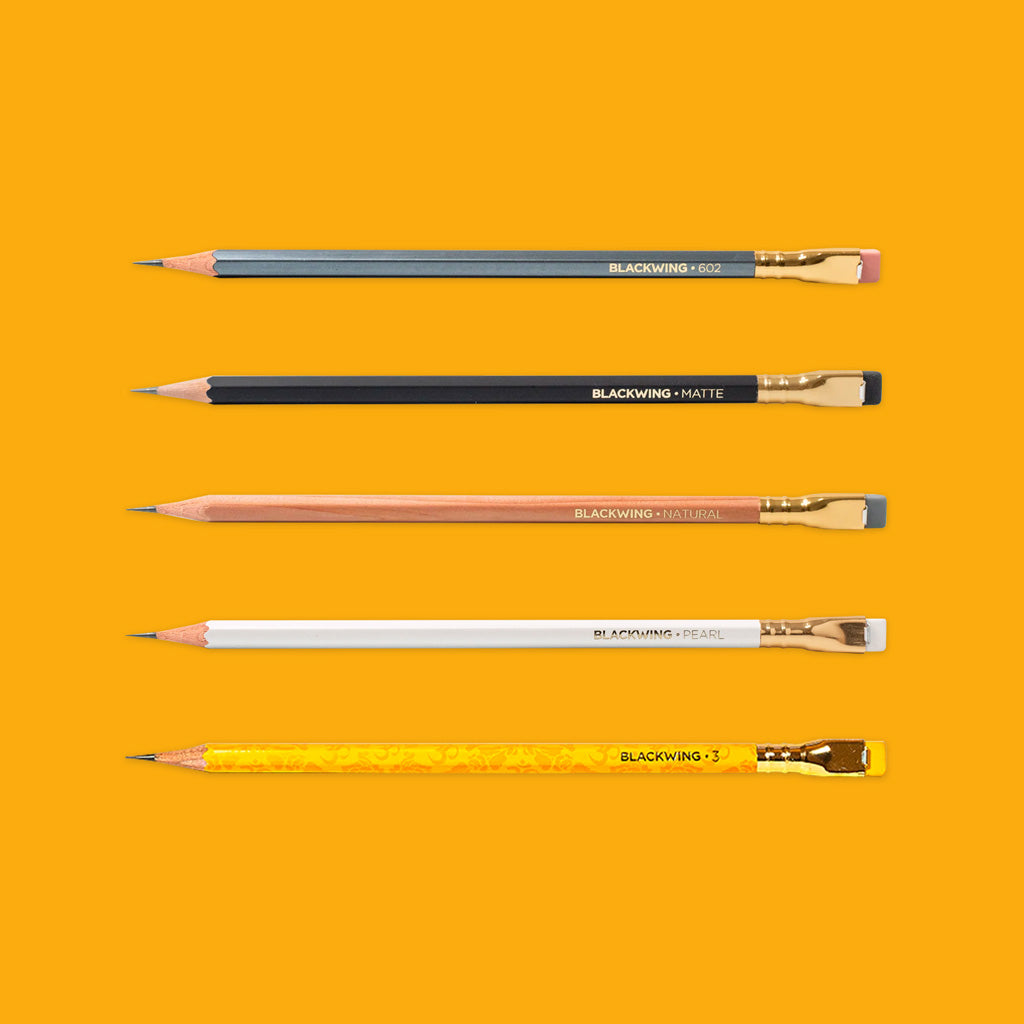 Blackwing Pencil
Blackwing Pencil
Grammy, Emmy, Pulitzer and Academy Award winners have created with the Blackwing 602 pencil. Disney animator Shamus Culhane asked to be buried with his Blackwing 602. 

First introduced in the 1930's by the Eberhard Faber Pencil Company, by the mid 1990's the production was discontinued and prices of the pencils skyrocketed to $40 per pencil.  

Their reintroduction in 2010 saw the range being produced with genuine incense-cedar wood and premium Japanese graphite. 

602 - The original Blackwing. Ideal for writing, the 602 has a firm lead that's a little smoother and darker than a typical writing pencil. Lead is similar to a B or HB.

Matte - This pencil writes with a smooth, dark line. great for shading and drawing too. Comparable to a 4B. 
Natural - With it's extra firm lead this is the hardest Blackwing pencil. Great for writing and drawing fine lines. Similar to a HB or H. 
Pearl - Is a balanced lead, oth dark and soft but with a harder point that stays sharp longer. Similar to a 3B or 2B pencil.
Limited Edition Vol. 3 - A tribute to Ravi Shankar, each pencil is adorned with ॐ, a scared Sanskrit symbol. It features an extra-firm graphite.
PRODUCT DETAILS:
20cm.

Not pre-sharpened.

Crafted with California incense-cedar and Japanese graphite.