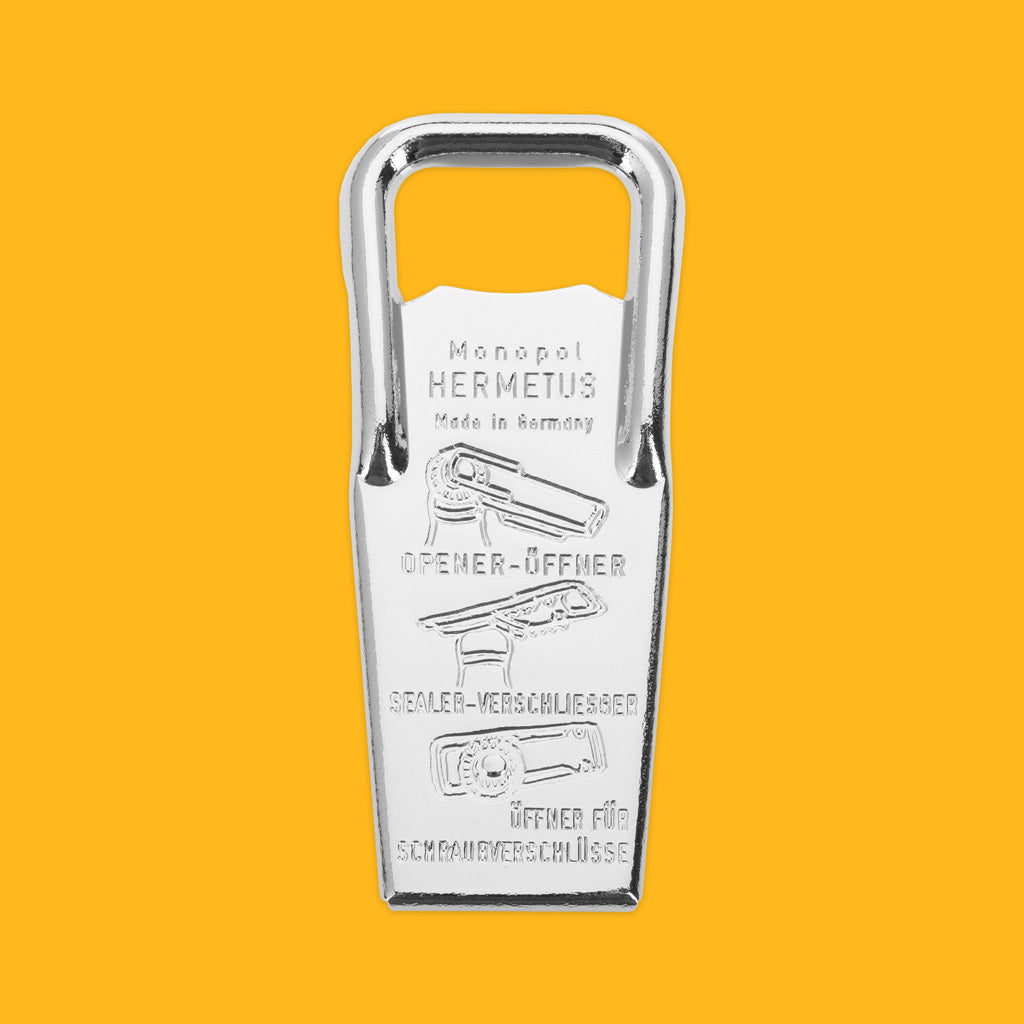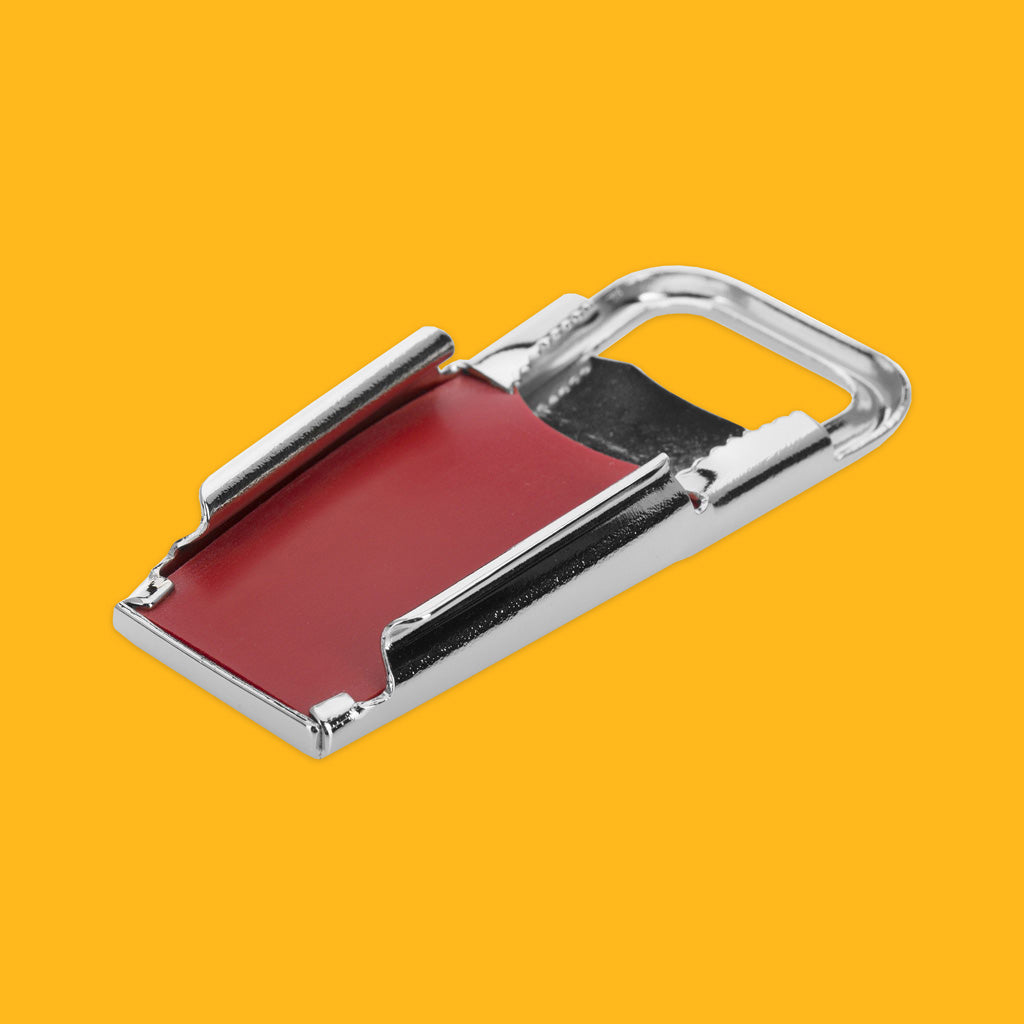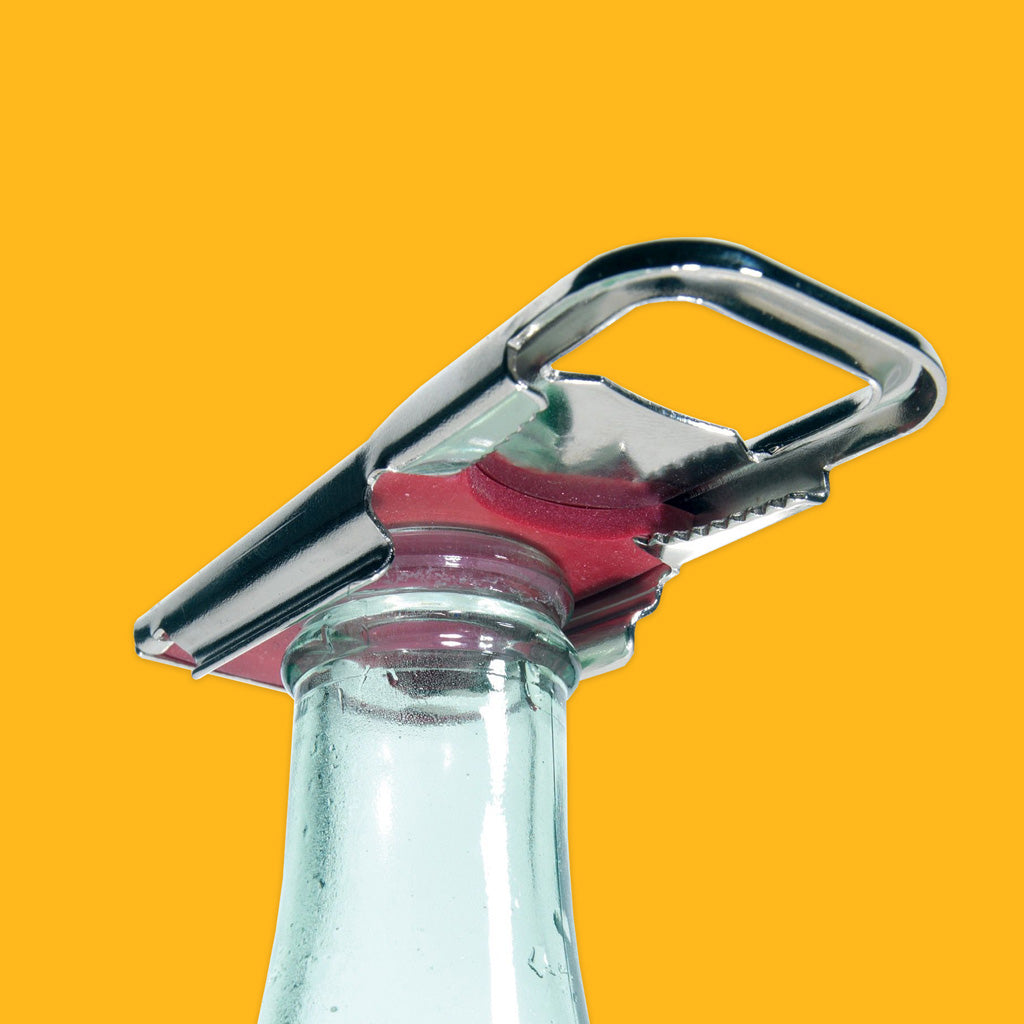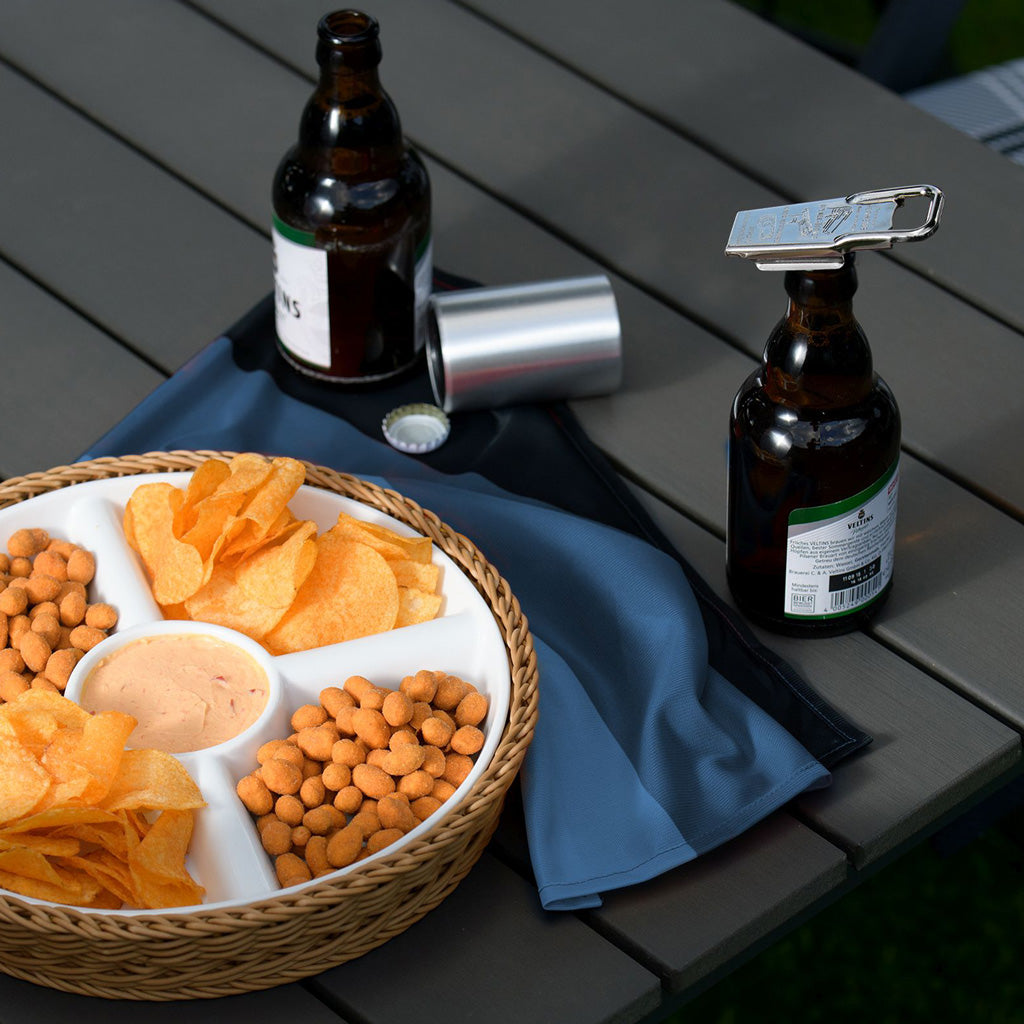 Bottle Opener & Sealer
Bottle Opener & Sealer
This is a great bottle opener but as the name embossed on it suggests it will also hermetically seal your bottle too. To create a seal you just slide it over the mouth of the bottle and pull it tight. 

Pocket sized so impress everyone on your next night out. 
PRODUCT DETAILS:
8.6cm x 3.7cm x 1.5cm.
Made in Germany.
Steel and silicone construction.