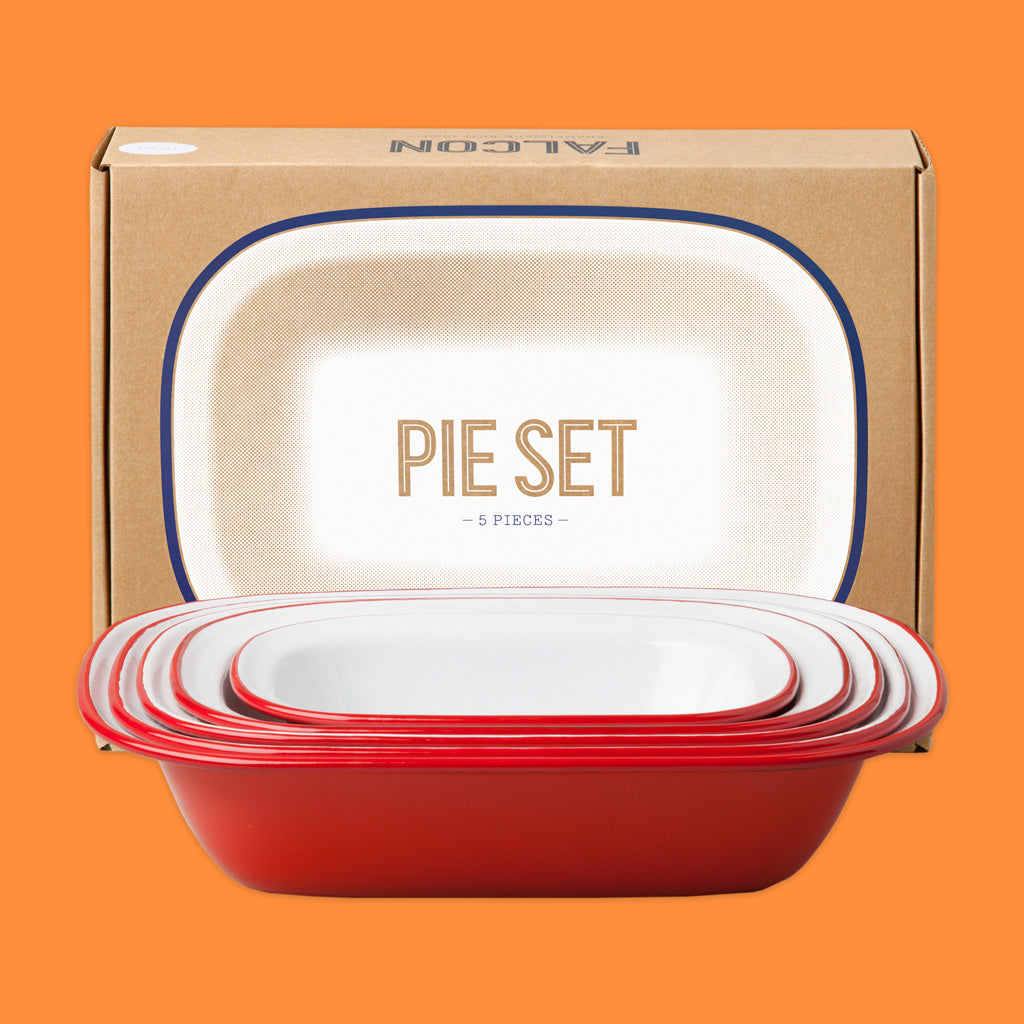 Falcon Enamelware Pie Set | Pillarbox Red
Falcon Enamelware Pie Set | Pillarbox Red
A five-piece pie set, the original and most iconic Falcon Enamelware product. Feed the whole family with a giant pie or serve up solo portions.

PRODUCT DETAILS:
1x 30cm pie dish.
1x 28cm pie dish.
1x 26cm pie dish.
1x 24cm pie dish.
1x 20cm pie dish.
Made with heavy gauge steel with porcelain exterior.
Oven-safe up to 530F/270C.
Dishwasher safe.
Freezer safe.
Chemically safe.