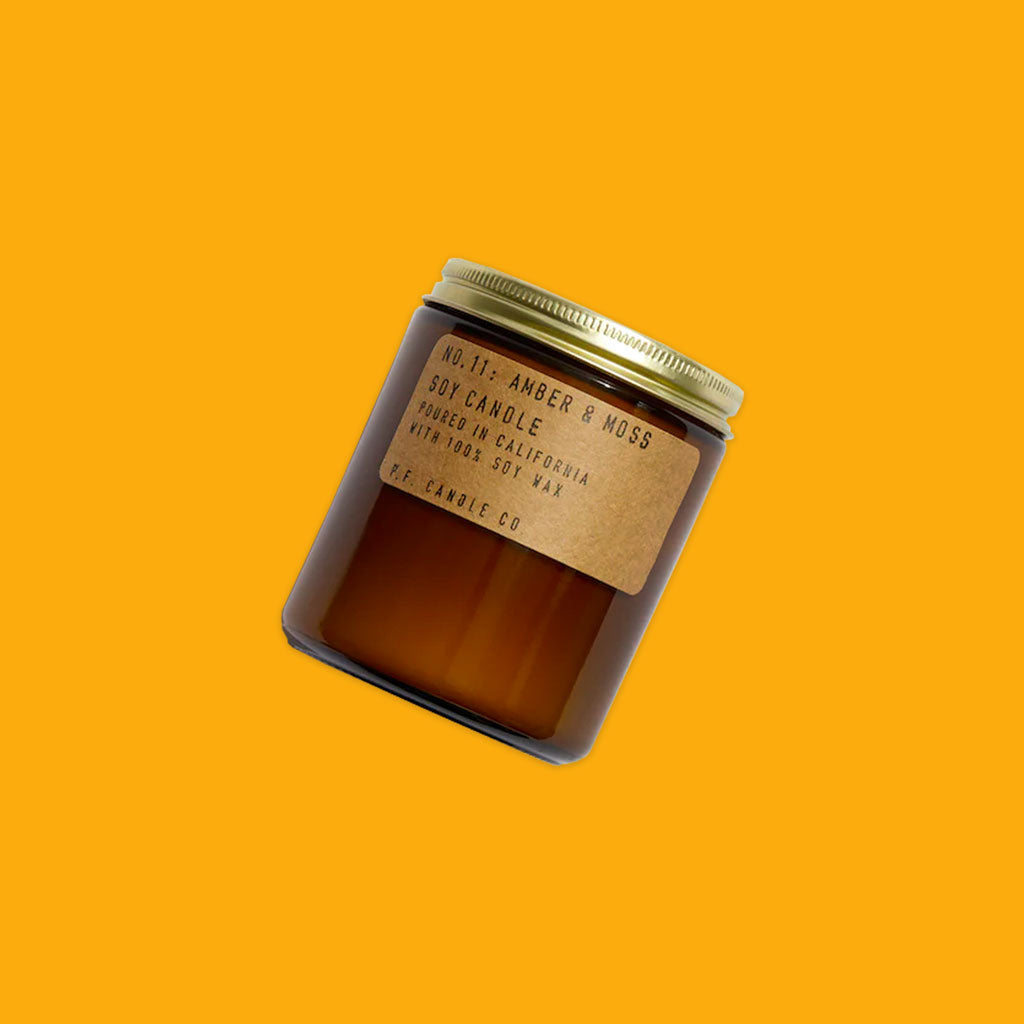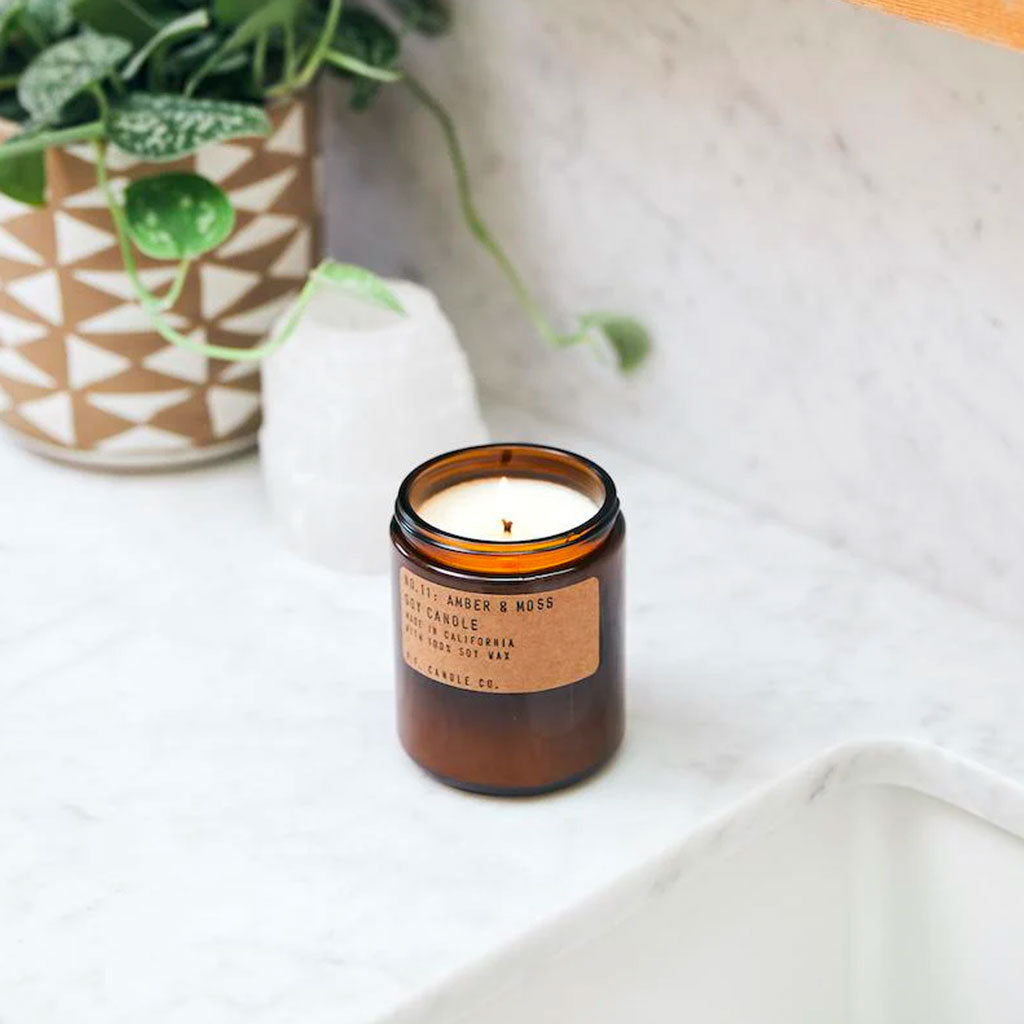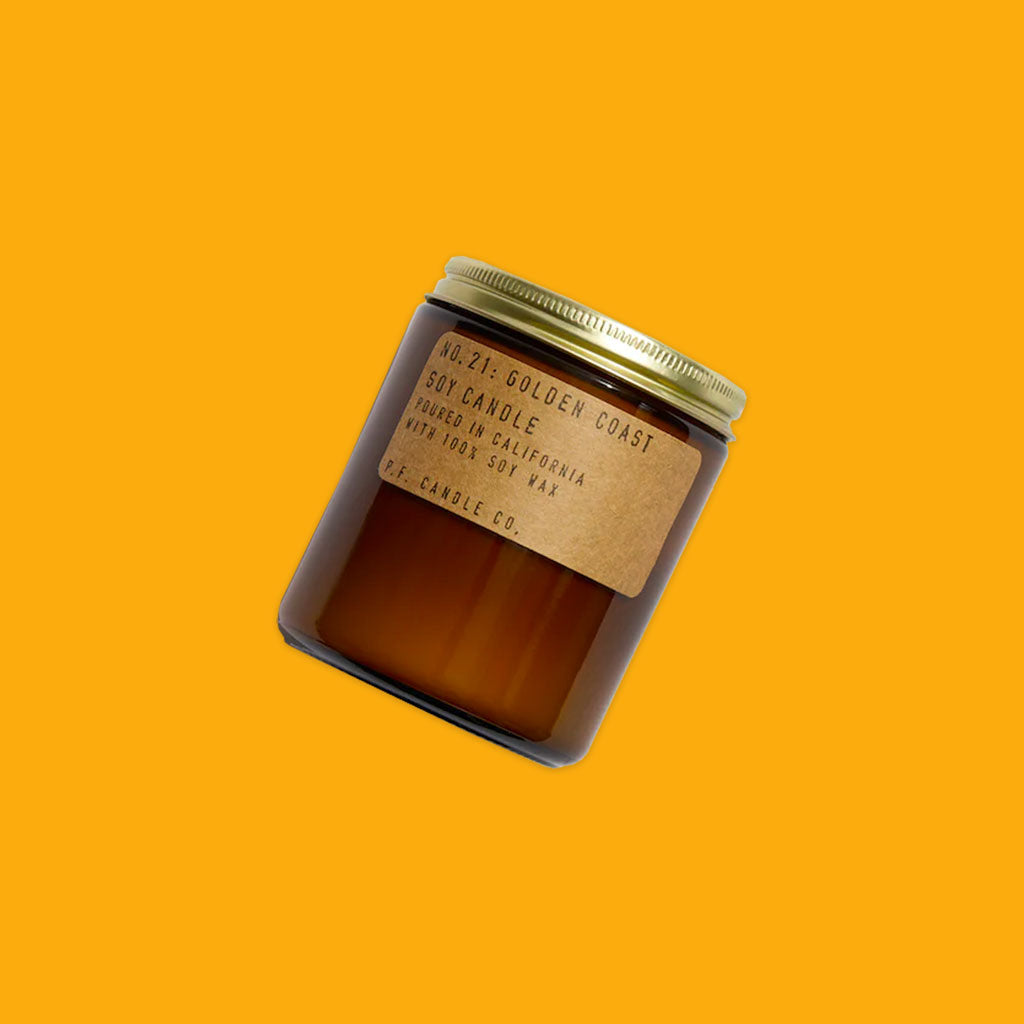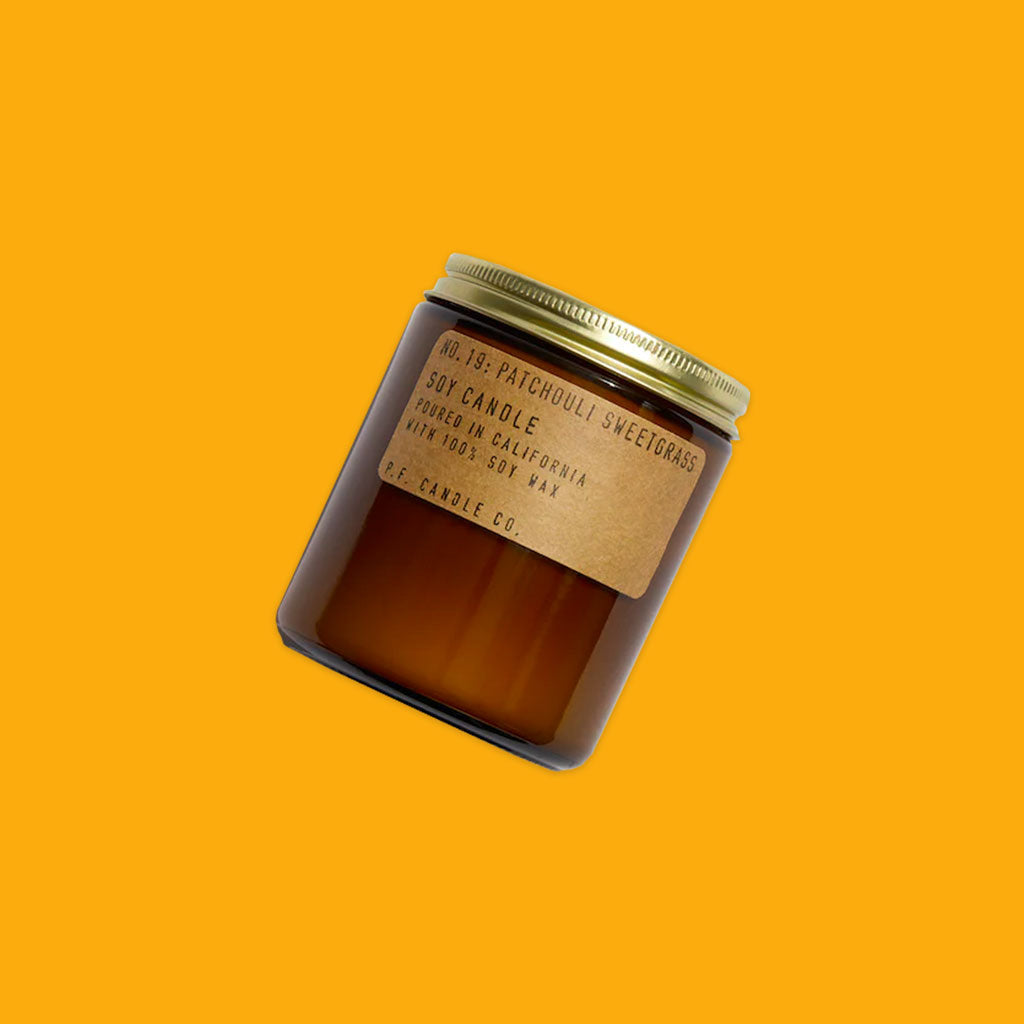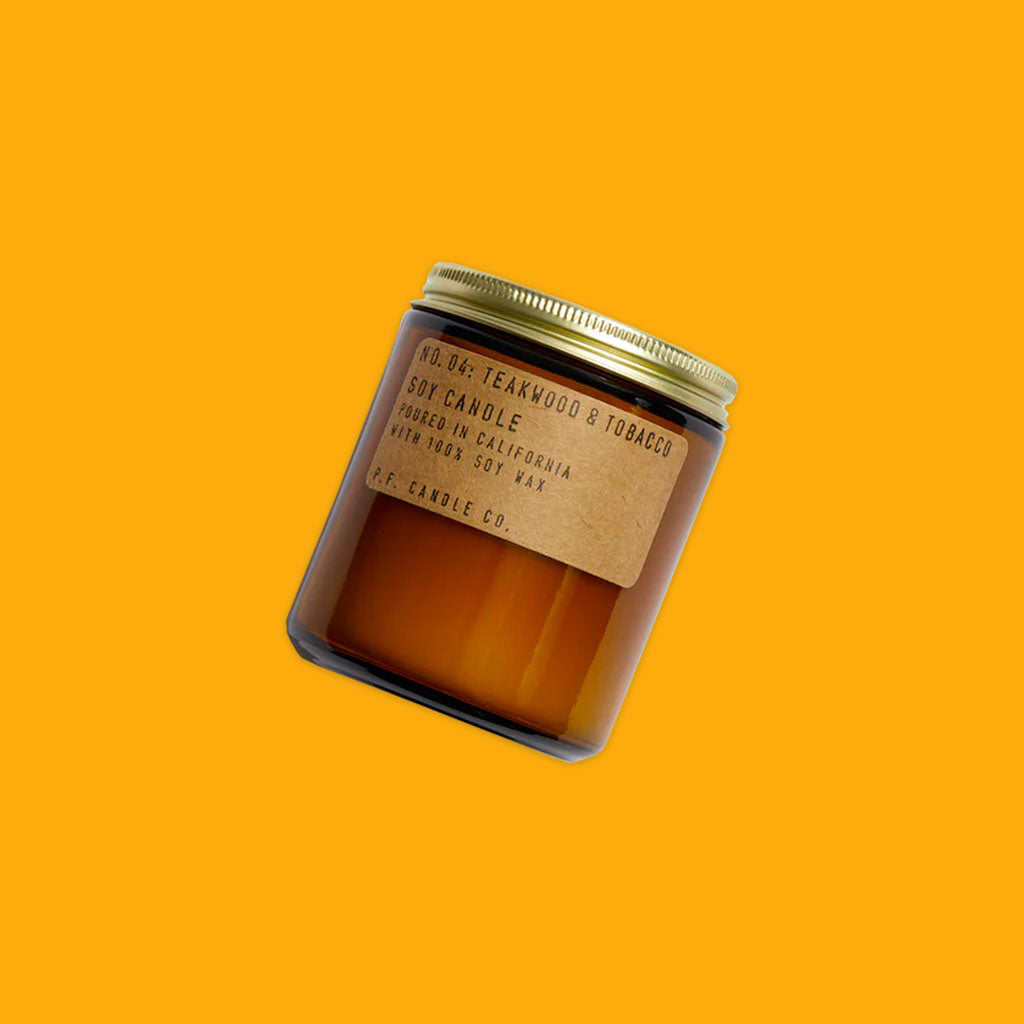 P.F. Candle Co Soy Candle
P.F. Candle Co Soy Candle
The entire P.F. collection is vegan and phthalate-free. Their candles are made with soy wax. The 7.2oz standards are hand-poured into apothecary inspired amber jars and sealed with a brass lid. Available in following scents:
Amber & Moss - A weekend in the mountains, sun gleaming through the canopy. Sage, moss, and lavender.
Black Fig - Backyard fruit trees, something baking in the oven. A little spicy and just sweet enough. Evergreen, mission fig, and spice.
Golden Coast - Big Sur magic, wild sage baking in the sun, the rumble of waves and rocks. Eucalyptus, sea salt, redwood, and palo santo.
Patchouli & Sweetgrass - A windows-open, incense-burning Saturday with nowhere to be. Cream, sweetgrass, and smoke.
Teakwood & Tobacco - Some call it the boyfriend scent, we call it the O.G. Leather, teak, and orange.
PRODUCT DETAILS:
6.95cm x 7.6cm.
Burns for 40-50 hours.


Fragrances are paraben-free, phthalate-free, and are never (ever) tested on animals.