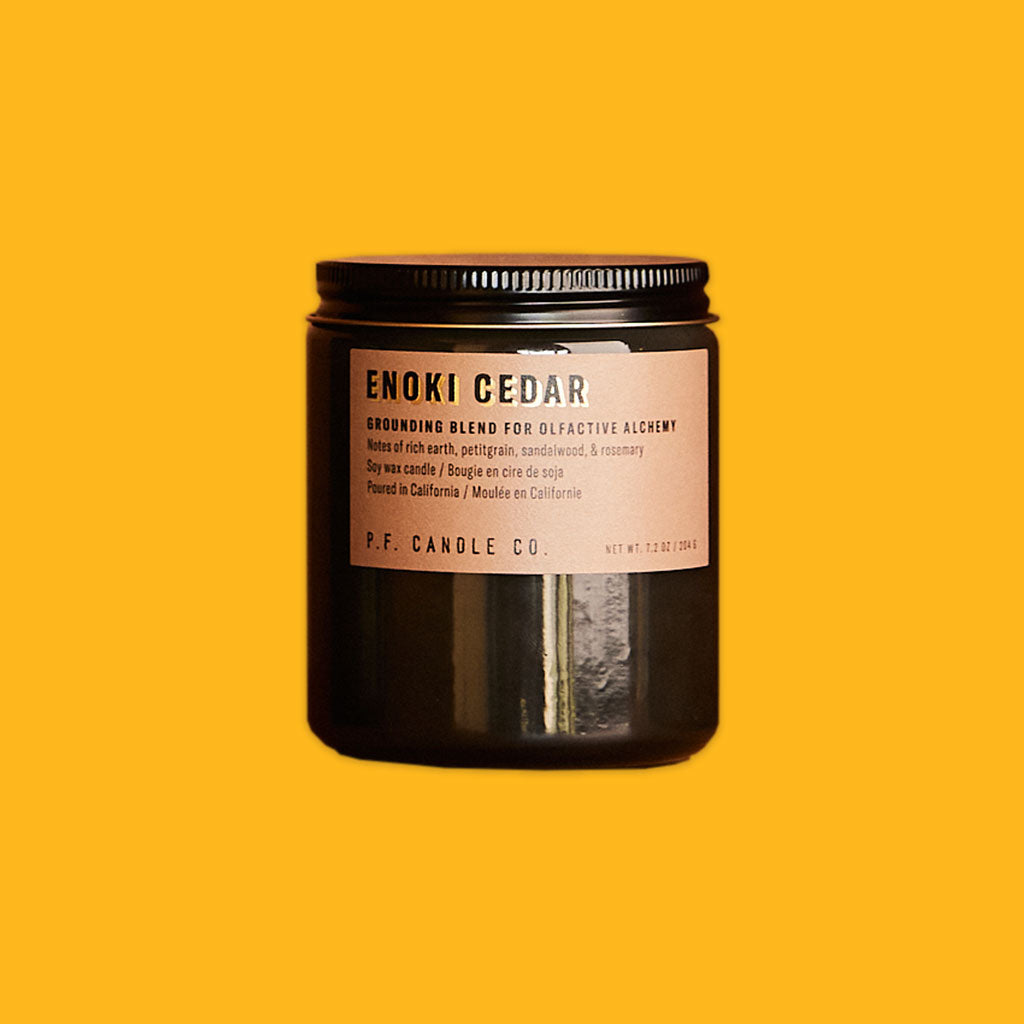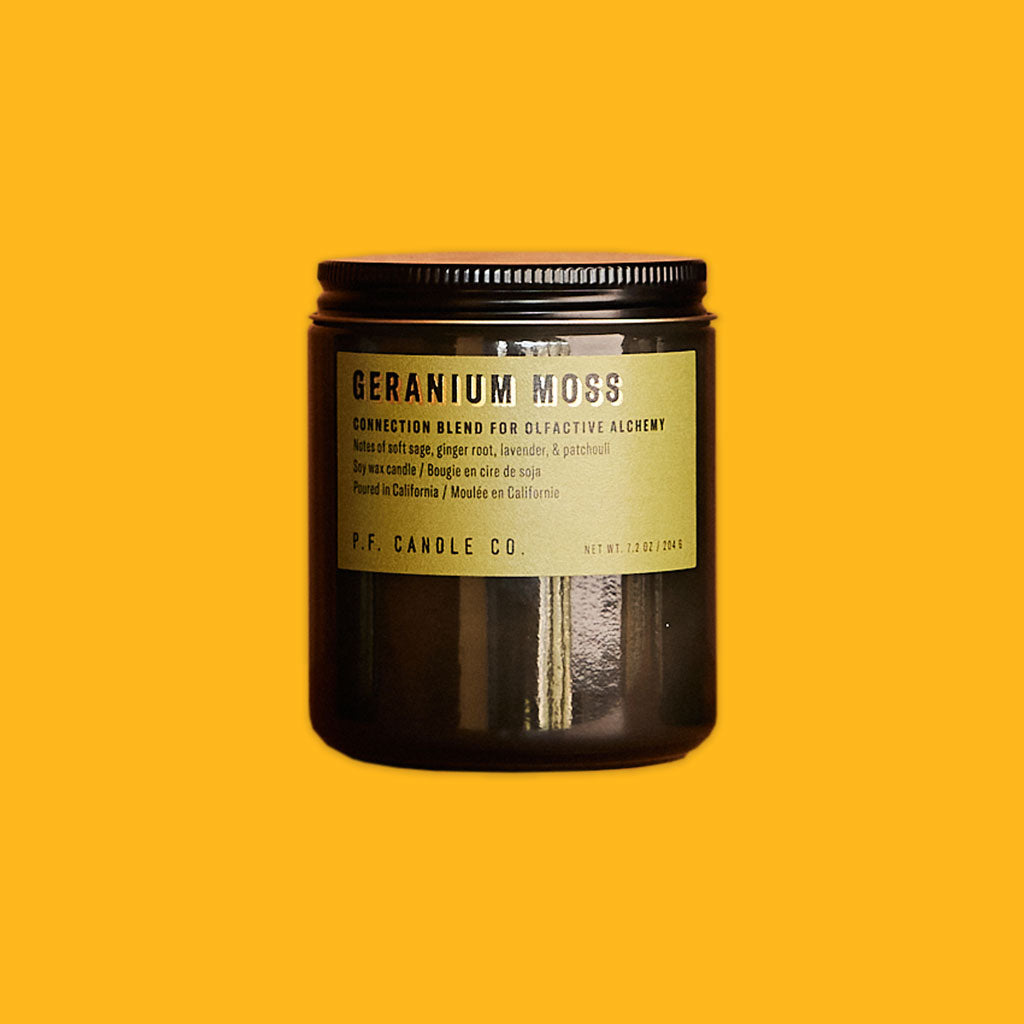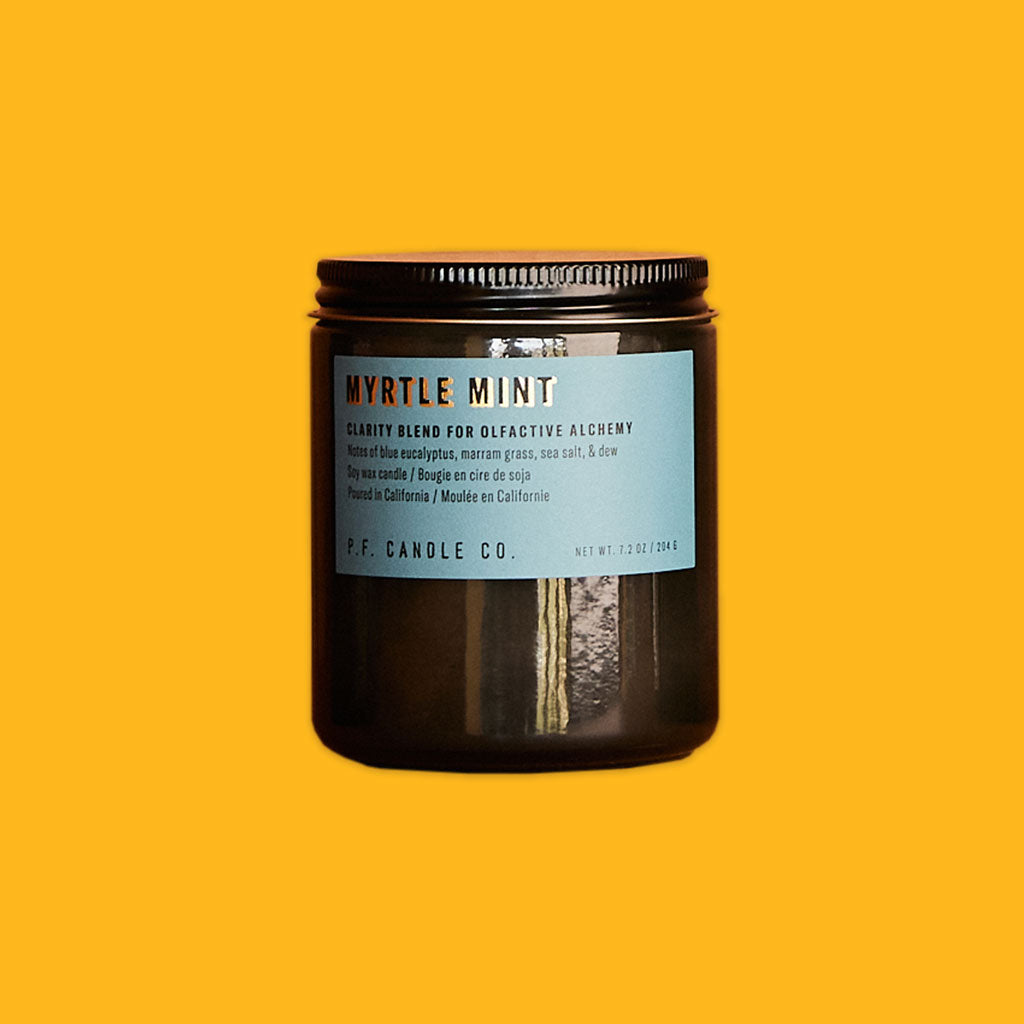 P.F. Candle Co Soy Candle | Alchemy Series
P.F. Candle Co Soy Candle | Alchemy Series
The entire P.F. collection is vegan and phthalate-free. Their candles are made with soy wax. The 7.2oz standards are hand-poured into apothecary inspired amber jars and this range is meant to mimic the healing properties of nature and boost your mood. 
Bergamot Shiso: A vitality blend designed to stimulate uplifting energy, with notes of pink pepper, mandarin, cypress, and cardamom. Inspired by the exuberance of fruiting citrus trees, formulated with upcycled mandarin and cardamom.
Enoki Cedar: A grounding blend to activate deep relaxation, with notes of rich earth, petitgrain, sandalwood, and rosemary. Inspired by regenerative walks through verdant woods, formulated with upcycled patchouli and a proprietary fragrance technology inspired by nature's positive affect on mood and wellbeing.
Geranium Moss: A connection blend to soak up the present moment, with notes of soft sage, ginger root, lavender, and patchouli. Inspired by overgrown wildflowers rooted in fresh earth, formulated with upcycled cedarwood and sustainable patchouli.
Myrtle Mint: A clarity blend to promote focus, with notes of blue eucalyptus, marram grass, sea salt, and dew. Inspired by the lucidity of an herb garden breeze, formulated with upcycled lemon and eucalyptus.
PRODUCT DETAILS:
6.95cm x 7.6cm.
Burns for 40-50 hours.


Fragrances are paraben-free, phthalate-free, and are never (ever) tested on animals.